Vaccinating a Global Workforce: An Employer′s Guide
Exploring the key talking points around safe vaccination of global workforces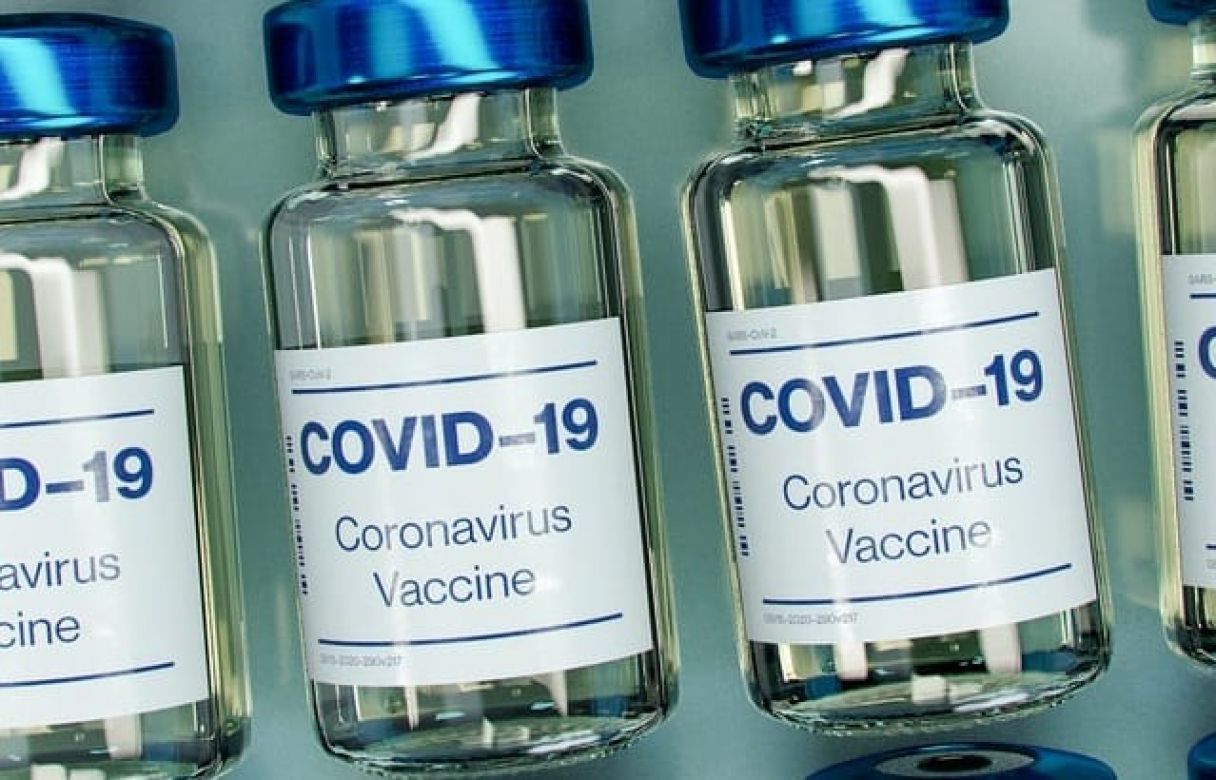 The Covid-19 pandemic initiated a mass migration of companies online and shut workers around the world into their homes. Despite tech companies signalling that remote working is here to stay, those employees unsuited to home working (or those impatient to return to strong office Wi-Fi) will be hoping the Covid-19 vaccine promises a return to office culture.
Employers, on the other hand, face the minefield of regulations behind this question.
With the global vaccination effort well underway, we consider the practicalities and obstacles involved in achieving a safe and vaccinated workforce.
Will employers be able to mandate Covid-19 vaccines?
In short – no, in many countries employers will not be able to require employees to get the vaccine. In the UK for example, any attempt at this would leave companies glaringly out of step with government messaging that stresses the Covid-19 vaccine as encouraged but voluntary.
This may be subject to some change. Some industry research suggests that requiring an employee to be vaccinated could be considered a 'reasonable instruction' on the part of the employer. In the US, some states have already indicated that employers may be able to legally require employees to be inoculated against Covid-19 before returning to the office.
However, the current UK policy will likely extend out to employee retention and hiring practices. Companies are unlikely to be able to hinge an offer of employment on a candidate's vaccination status.
Some have argued that differential treatment between those who have or have not been vaccinated may even amount to indirect discrimination.
How should employers encourage vaccine take-up?
Although the vaccine take–up so far has been well above government and scientific estimates, averaging at almost 90%, there is an increasing concern that this number will start to drop off as the vaccination effort moves down through the generations. A survey of those aged 18-34 – a group less likely to be affected by the disease – has suggested almost one in five may not take the vaccine when offered it. Studies have also shown a drop in vaccine take up in BAME groups of all ages.
These findings are worrying considering scientific estimates that claim 93%-95% of the population will need to be vaccinated to achieve national immunity.
So, what can companies do to encourage a high vaccine uptake by employees? Firstly, it is worth considering that studies have indicated the general willingness to get vaccinated substantially increases if the vaccination programme remains voluntary.
In terms of active encouragement, Roger Steare – an adviser on ethics and leadership – stresses considerate communication between employers and employees. He suggests facilitating a conversation amongst a workforce without senior leadership, arguing opinions from this group may be viewed as profit driven. Rachel Botsman advises employers to steer clear of divisive terms such as 'anti-vaxxers' as there may be many reasons an individual will reject a vaccine – divisive language will likely serve to harden opinions.
Cautious and considerate communication will be the first step in increasing general workforce uptake.
Risk assessing unvaccinated employees
Under UK health and safety law, employers have obligations to reduce health risks in the workplace. Currently, these revolve around social distancing measures and enforcing face-coverings. In the future, vaccines may need to be considered as part of general Covid-19 risk assessments.
There is a possibility unvaccinated employees may be subject to increased testing such as office temperature checks – in extreme cases, they could even be asked to work from home. For the time being, it is unlikely Covid office safety requirements are going anywhere.
Requiring evidence of a person's vaccination status also gives rise to significant data protection issues. For example, questions are being raised as to how this information can be securely held and who will have access to it. Employers will need to carefully weigh up these considerations when deciding on a vaccination strategy.
What do new variants mean for international travel?
Governments across the world have become increasingly concerned by the South African variant of coronavirus, especially following the news that the Oxford/AstraZeneca vaccine offers reduced protection against this strain. In the UK, this concern has sparked the harshest travel restrictions yet: hotel quarantine for countries on 'Covid red lists' and the threat of 10-year jail sentences for any that flout these rules.
The UK government is certainly signalling that international travel is a long way off. But what does this mean for business travel?
Last summer borders were tentatively opened around the world, but the threat of new variants means this is unlikely to be repeated. Travel industry leaders have warned that the government's ability to change the Covid 'red list' in a matter of hours could effectively shut down the aviation and tourism sector.
Although there are some exceptions in place for essential business travel, experts are not predicting global business travel to bounce back to pre-Covid levels for at least a year.
On the other hand, the speed of the vaccination effort is already impacting international travel. The CDC has even announced that those who have received two doses of the vaccine can skip the US 14-day quarantine period.
Some have suggested specific booster jabs could be required when travelling to countries with dangerous variants while others have simply resigned themselves to at least another year without international travel.
Nothing is certain when it comes to international travel. But with scientists emphasising that it is highly likely new variants will continue to emerge, it is expected that travel restrictions will stay in place for the near future.
Looking Forward
With vaccine policies likely to vary from country to country or even within domestic industries – international companies will likely need a period of cautious planning. Managing a global workforce will mean ensuring compliance with international variances in local health and privacy requirements.
Global companies will need to work hard to balance the individual's right to privacy and personal values with operational safety needs.
Looking for advice on local employment law around vaccination of workers for your operational countries? Want to run your policy ideas past Mauve's global experts? We can help – click here to get in touch.