Vaccine Passports: What You Need to Know
Are Vaccine Passports the Way Back to Normality?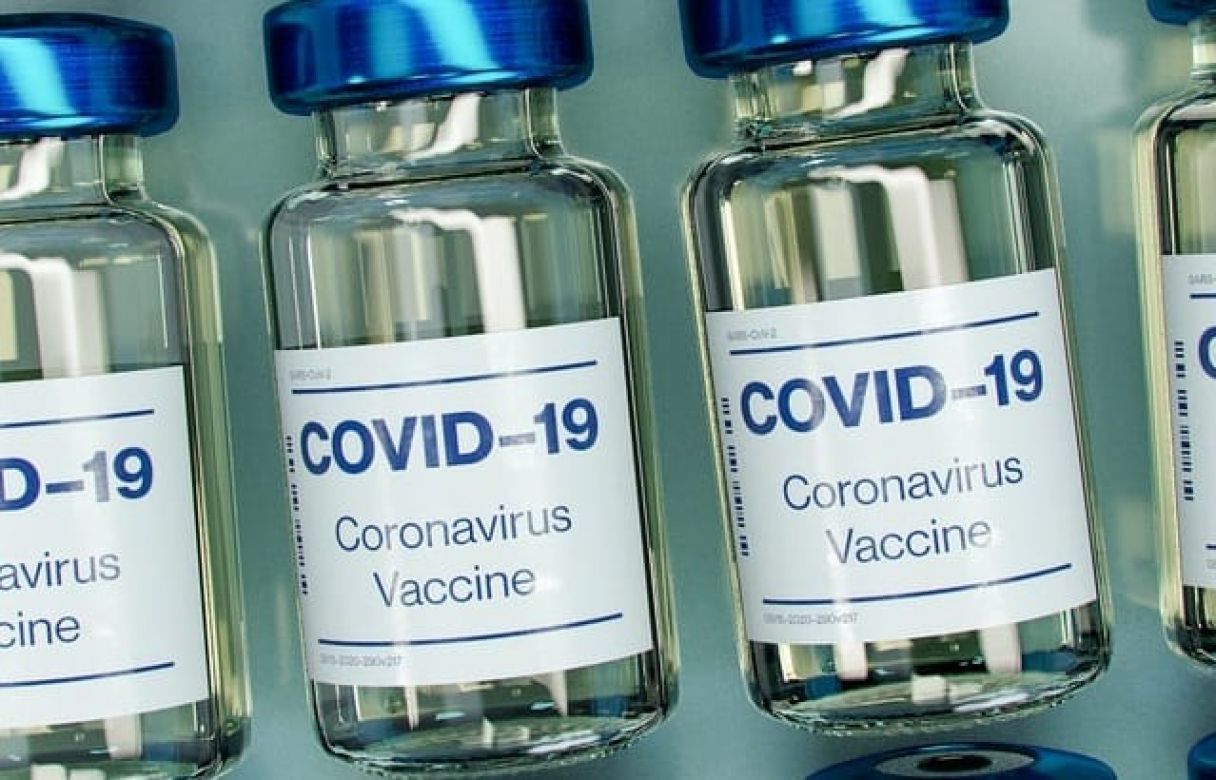 Despite being in full use in many countries, the so-called covid 'vaccine passport' is still a controversial subject across the world. Internationally, the speed of local vaccine programs and national legal restrictions are dictating how the passes are used and how public compliance is monitored. With some adamantly considering the passes to be an infringement on civil liberties, nations have sought to ensure their systems accommodate these divided beliefs – leading to a global patchwork of vaccine passports.
But with the rush to introduce the passports to prevent cases surging, many have been left confused as to which countries have already adopted vaccine passports.
As much of the global north start to set their sights on the return of international travel – are vaccine passports our route back to normality? Or will varying national systems lead to a global minefield of international travel and migration?
What is a vaccine passport?
The idea of a vaccine passport is not a new concept. For years, many countries have required international visitors to have certain mandatory jabs for infectious local diseases. Yellow-fever certificates have long been required as proof of vaccination by many African and Latin American countries, and proof of a meningitis ACWY vaccine must be shown upon entry to Saudi Arabia.
Countries around the world began announcing vaccine passports for Covid-19 in early 2021. Although early forms of the passports emerged in countries with faster vaccination rollouts, such as Israel, the recent acceleration of local vaccine programs has caused the passes to gather pace in the last few months. In early May, the world's 20 major economies threw their combined weight behind early efforts to introduce global vaccine passports – stressing the need for the international, economic recovery of the tourism and travel sectors.
In their simplest form, the vaccine passports act as proof that an individual has tested negative or been protected against Covid-19. For most countries, immunity can be 'proved' in three key ways: a vaccination, a negative test, or proof of a previous exposure and coronavirus antibodies. The vaccine passport will not make the coronavirus vaccine mandatory – meaning those that cannot, or will not, receive the vaccine will not be discriminated against. Instead, those that do not receive a vaccination will receive an alternative way to prove immunity and limit transmission. The hope for most nations is that vaccine passports will open up the more difficult or risky areas of society such as international travel and large events.
How does a vaccine passport work?
While several countries have adopted their own vaccine pass systems, many are digitising vaccine passports to simplify travel between countries.
The International Air Transport Association (IATA) is one of several organisations developing a digital solution for vaccine passports. Its purpose is to streamline travel procedures by condensing all necessary documents and a vaccination status onto one mobile phone app.
From 17th May, England's NHS app will follow a similar approach as vaccine passports become available to all. The new feature contains a display of coronavirus vaccine records alongside other health records. Individuals cannot view coronavirus test results, but the UK government has confirmed arrangements to incorporate this in the future. A paper copy is also available upon request.
Though most vaccine passports for international travel are still in development, several countries have adopted their vaccination passes for in-country activities. For example, Israel offers a 'Green Pass' to its vaccinated citizens, enabling entry into leisure facilities without restraint. Other citizens who have natural immunity, but are not yet eligible to be vaccinated, are also permitted to obtain the pass.
Vaccine passports and international travel
Vaccine passports are likely to come into play for much of the world when international travel resumes. The passes are being backed by global organisations to help the travel and tourism industries safely transition out of the Covid pandemic. Many countries already require visitors to present a negative covid test upon arrival. The passports are an attempt to negate the need for testing and free travellers from the ten-day isolation period enforced in countries like Australia and the UK.
There are already international exceptions for those fully inoculated against the coronavirus. The USA announced months ago that those who have received both doses of an FDA-authorized vaccine do not need to self-quarantine after arriving in the country.
The EU is developing a "digital green certificate" throughout the bloc to resume freedom of movement by June 2021. However, there has been some variation in local approaches to covid passes across the European bloc. Likewise, in the USA, at least 17 companies and organisations are working on their own versions of vaccine passports, leading the Biden administration to raise concerns about the lack of nationwide coordination and the risk of incompatible solutions across the nation.
The global patchwork of vaccine approvals is also a concern for some experts. The EU is planning to welcome tourists who have been vaccinated with shots approved by its regulation bodies, but travellers who receive jabs from Chinese companies such as Sinovac and Sinopharm are excluded from this list. In contrast, China only currently recognises Chinese-made vaccines. Edward Johnson has warned these national approval systems are laying the groundwork for a global vaccine bifurcation that could result in dramatic consequences for global business and the rebuilding of tourism.
What are the benefits?
Despite much debate over its effectiveness, a survey revealed eight in ten adults (78%) across 28 countries believed Covid-19 vaccine passports should be required to enter their country. The vast amount of support for vaccine passports stems from a global yearning for the return of reality – allowing vaccinated individuals to travel without restrictions brings society closer to life before Covid.
Following a detrimental hit to global economies, the IATA has stated that vaccine passports are vital in reviving the travel and tourism sectors. It also benefits businesses that lack sufficient space for social distancing. When businesses re-opened around the world, there were, and still are, many that could not operate under Covid guidelines. Vaccine passports would allow these businesses to open to immunised individuals and help rebuild the economy.
What are the concerns?
Although vaccine passports could serve as a powerful incentive for people to get their jabs, there is concern over the conditional relationship between receiving a vaccination in exchange for personal freedom. Many fear that vaccine passports are discriminating against those who are not immune, resulting in a two-tier society where only vaccinated individuals can participate in everyday activities. It could also exacerbate existing inequalities, as the vaccine is more accessible in some countries than others. Arguably, most countries have considered the concerns raised and accepted an alternative to the vaccine passport to prove immunity – including proof of antibodies or a negative Covid test.
Additionally, vaccine passports could increase the risk of fraud. In March 2021, the BBC reported that fake vaccination certificates were sold on the darknet for approximately $150. Paper certificates are known to be easier to replicate; however, apps are also susceptible to fraud.
With vaccine passport apps storing medical records, there are also privacy concerns. Vaccine passports display sensitive health information, prompting further questions about who has access to the data and how it is protected.
Despite the controversy, the surge of vaccine passports across the globe indicates they will likely be part of many countries' return to normality. With countries like Denmark, Estonia, and England already introducing their passport schemes, the world should expect vaccine passports to become the new normal when international travel returns.
Does your business need immigration or travel advice for global workers? To ensure your global employees stay compliant with new health and safety legislation, consult our experts here: Contact us | Mauve Group – Experts in Expansion