Which hybrid work model suits your business?
The 4 types of hybrid working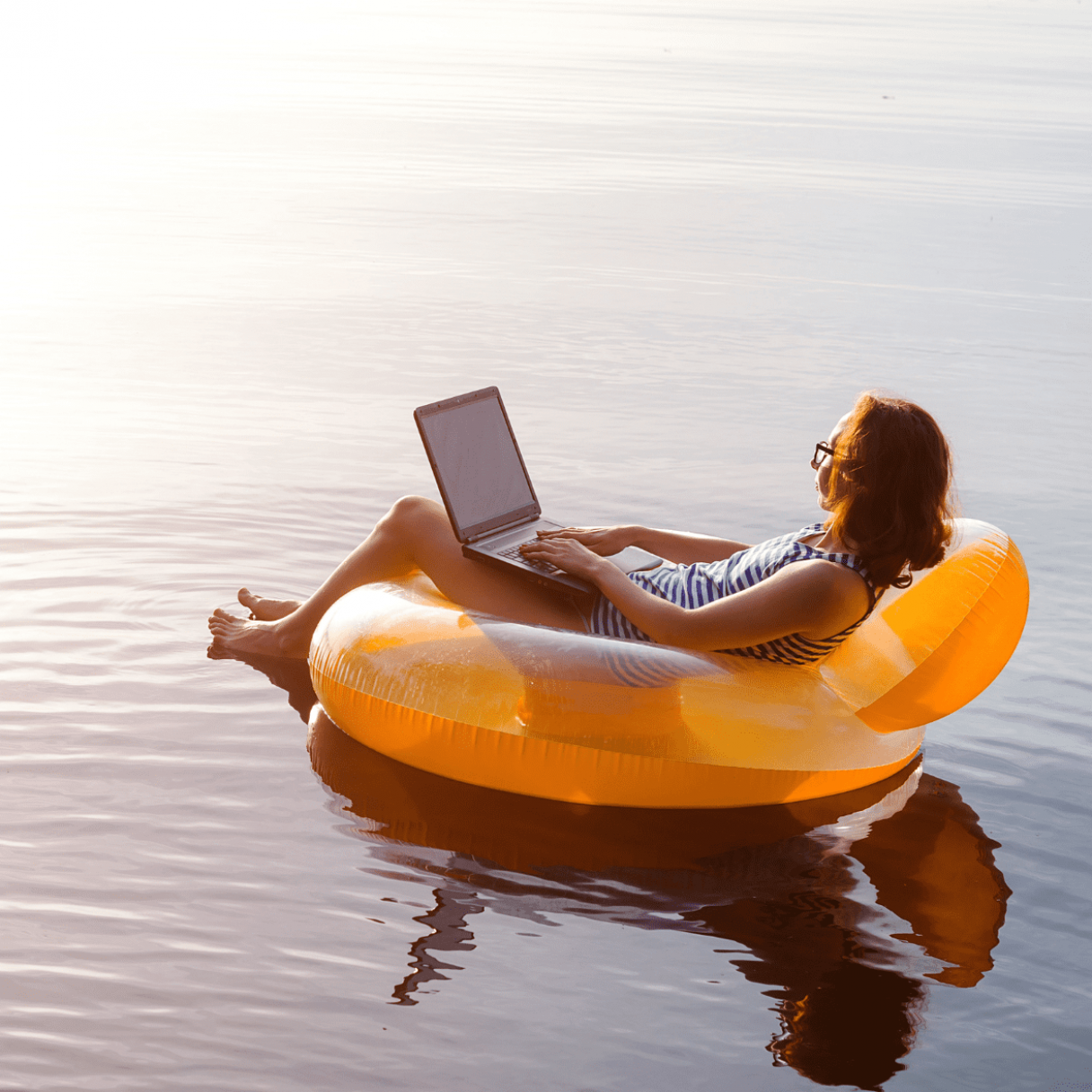 In a post-pandemic era of new work trends such as flexibility, the concept of remote and hybrid working continues to spark conversations around employee benefits. With the ability to work from home, wherever this may be, becoming an expectation for many job searchers, businesses are considering new ways to implement a sustainable hybrid work model.
While permitting the ability to work remotely proves to be more difficult for some businesses than others, employers should contemplate how a flexible work environment can be tailored to suit the needs of their company while being able to live up to the expectations of their employees.
As the concept of hybrid working becomes widely familiar in the business world, we have broken down the four different types of hybrid work models and how they can benefit organisations globally.
Office-centric
Office-centric hybrid companies require employees to work from the office for the majority of their working week. Employers using the office-centric hybrid model usually allow their employees to work one or two days from home, but the employer is often in control of their schedule to ensure most of their workers are working from the office on the same days.
An office-centric hybrid policy allows employees to develop stronger connections by working alongside each other, meaning coordinating the team is also easier for their managers.
Despite its limited flexibility, employers can still ensure employees are satisfied by offering other means of flexibility such as asynchronous hours or early-finish times.
Remote-friendly
Another example of a hybrid working model is remote-friendly, which allows more flexibility than an office-centric model but does not grant the workers complete control over their work environment. This may involve permitting employees to schedule work-from-home days, but not on certain days like Wednesdays and Thursdays. Remote-friendly working may also apply to a sizeable percentage of your team depending on their job roles.
You may find that those with more physical and team-related responsibilities work more efficiently in the office, while those with autonomous tasks can work from home. Although this may benefit the company from a productivity standpoint, it could cause potential inequities as in-office workers have more access to employee perks, executive face time and promotion opportunities, while full-time remote workers are receiving other benefits around greater flexibility.
Every worker and organisation is different, and it is important to establish the wants and needs of your unique employees.
Flexible
A fully flexible hybrid model allows employees the freedom to decide when they work from the office or another location.
This can be very beneficial to employees, particularly those who have personal commitments or a busy schedule outside of work. For example, parents of young children do not have to arrange childcare and people with external commitments such as education, caring for vulnerable relatives, or ongoing medical conditions can plan their office days around these responsibilities.
However, businesses should take caution when implementing a fully flexible hybrid model. Not only can it impact the overall work culture, but it is also difficult to predict when employees are going to be in the office – causing difficulties in coordination and possible confusion. Organising check-in calls and shared calendars are great ways to ensure you and your employees are communicating and monitoring any issues that may arise.
Distributed
Distributed workforces are often misinterpreted as remote working. While remote work refers to the working environment of the individual employee, a distributed workforce focuses on the fundamental company structure.
Distributed work involves coordinating responsibilities and employees across various locations. This may involve employees working remotely, but it also refers to co-located teams who work together from multiple offices around the world.
At Mauve Group, we have been working as a distributed workforce for over a quarter of a century. Despite its challenges in managing differing time zones and lack of in-person interactions, our ability to provide local expansion services across the globe would not have been possible without our distributed workforce structure. If your company is looking to expand internationally with ease and compliance, get in touch with our experts here.
For further updates and content from Mauve Group, follow us on Twitter, LinkedIn, and Instagram.