25 Insights from Women In Business: Part One
To celebrate International Women's Day, our partners share their experiences as women in business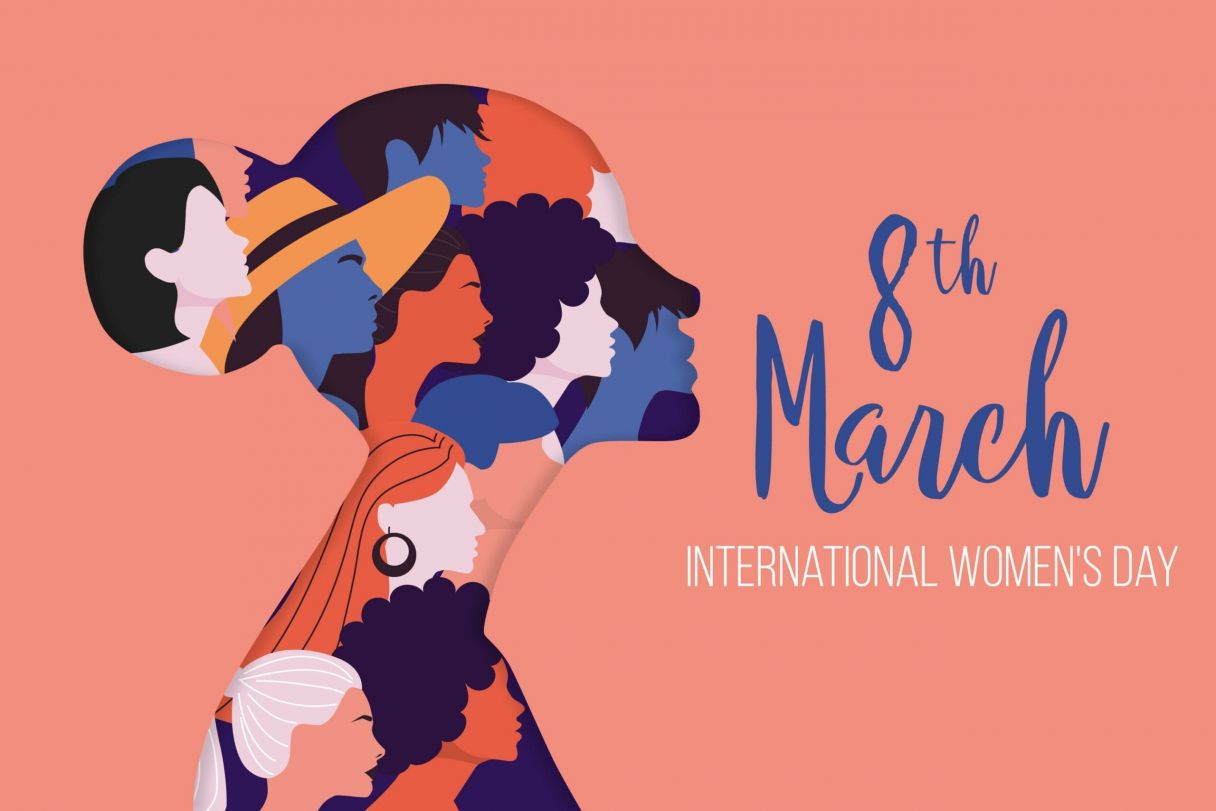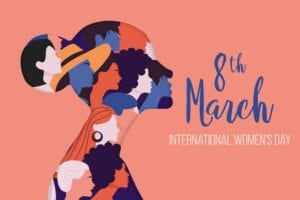 Today marks an extremely important day in the global calendar – International Women's Day 2021. We make a point to celebrate this vital day every year across our channels, to shine a light on structural gender inequalities the world over, discuss the solutions to elevate women in business, and give voice to inspiring female stories.
Throughout its 25 year history, our female-run organisation has advocated for the rights of women in business – and from our HR viewpoint across a range of industries, our predominantly-female workforce has experienced at first-hand the biases and inequalities that exist in the world of work.
Although the number of women represented in decision-making or leadership positions is growing, parity is still a long way off and COVID has caused further set-backs. Two in five women globally have left or considered leaving the workforce as a result of COVID – in the UK, women cited work-life responsibilities (33%), stress (57%) and lack of childcare (13%) as the catalysts for leaving their careers during COVID.
To celebrate this International Women's Day, we surveyed some of the outstanding women we are lucky enough to know as an organisation – asking 25 questions on life, business and their own experiences of gender and inequality. The responses were so outstanding that we found it almost impossible to edit them – so we've decided to make this blog post a two-parter.
In this first part, and in honour of Partner Month on Mauve's channels, we hear the views of Mauve Group's partners and network connections. These women are experts in their fields in their respective countries, doing inspiring work every day to elevate their sectors of business and the position of women within them. Read on for their fascinating insights on a range of subjects – and head to Part Two to hear the views of Mauve's CEO and a cross-section of its female employees.

---
Dublin, Ireland
How did you reach your level of success, given the sector's gender gap, especially among leadership?
In the early years of my career I wasn't consciously aware of the gender bias. I have a very strong work ethic, burning curiosity to learn, and worked tirelessly to improve and advance in every role I took on. The issue of gender only really started to surface the more senior I become.
At first, I thought it was my age, being the youngest by a good 20 years in most senior positions. It was only when one day, I was trying to get a point heard in a board meeting, when a male colleague interrupted the meeting to silence everyone and suggested they listen to what I had to say and stop talking over me. This was the first time I realised that being the only woman in the room, I spent so much time and energy fighting to be heard. That individual became a mentor and dear friend, from whom I still learn today.
That was the turning point for me, after which I became more conscious and aware of being a woman in a male-dominated environment and learned how to better manage, navigate, communicate and be heard. I surrounded myself with knowledge, information, diverse networks and people. I also felt the deep responsibility to help others be heard – that's where my passion for mentoring comes from. We all need to support each other, men and women, to truly make a difference. There will always be instances in which we find ourselves being shut down, not listened to or the receiver of unacceptable behaviour. The difference is that I now have the confidence to call people up on it, or choose to walk away. The power of knowledge, resilience, determination, good mentorship and surrounding oneself with a strong and supportive network is key. Collectively we're stronger together.
What are you doing to ensure you continue to grow and develop as a leader?
I love learning, reading, networking, mentoring, meeting and listening to a wide variety of people, talks and podcasts. I constantly attend diverse events to expand my thinking, knowledge and ways of thinking. Diversity of thought and experiences opens the mind to associated thinking, creativity and innovative ideas. I observe people, their body language and try to ensure they feel included, heard and really listened to. I'm also an avid networker and believer in reverse mentoring – we all have something to learn from others.
London, U.K.
What methods of support would you recommend are provided to women in business, to help advance their careers?
There are so many methods of support that companies can consider, however one of the most crucial areas of focus must be within the senior leadership teams; both gender and ethnic diversity within top management will have a positive 'trickle down' effect. Middle management and employees are far more likely to ensure workplaces are fair and progressive if it is both visible and tangible from above.
Additionally, implementing flexible working practices is essential – many organisations talk about this as a PR statement, but few supports this in practice. The last 12 months has really brought to light the challenges and constant demands on women with families and I truly hope this provides a catalyst of major change. Not just the work from home concept but true flexibility around the hours of work. I tend be me my most creative in the evenings and like to exercise in the middle of the day; we collectively need to be much more open-minded to new working practices.
Unconscious bias is quickly becoming a well-known phenomenon, yet little is implemented to ensure we are tackling this issue effectively. There are a whole host of solutions to help combat this including 'blind CV's' and ensuring when possible women make up a 50/50 percentage in candidate shortlists for recruitment and promotion processes. Within Talent Mobility, only a small percentage make-up the international assignment populations and this needs urgent attention.
A strong culture of mentorship should also be supported and encouraged with both internal and external mentors considered. I have worked with a female mentor in the past who really helped give me the confidence to request significant change within a previous role and made suggestions around fostering a better work/life balance which I know so many women struggle with!
What is one thing you wish more people knew about women in the workplace?
Time and time again, the evidence consistently confirms gender diversity has a positive impact on the bottom line for a whole myriad of reasons. Furthermore, an inclusive workforce is a powerful recruiting tool for top talent, more and more millennials are seeking out employers with a strong record on gender-diversity. So consequentially, boardrooms packed full of white, middleclass men will begin to struggle to hire and retain the best talent as millennials and GenZ's now form the vast majority of our global workforces.
Also, we all know women are great multitaskers, additionally women in the workplace tend to be both loyal and hardworking as they are all too aware of the gender pay gap that exists; so, in order to be considered for promotion and/or pay increases, women will go over and above. We know that throughout history and during the Covid pandemic, women leaders have offered great strength and resilience during times of adversity while simultaneously juggling home and work commitments. We must use this to our advantage and as employers, managers and colleagues look around us, question the status quo and put our hands up to develop and support any diversity and inclusivity initiatives.
Meadhbh Hand, Business Blogger and Content Writer
Dublin, Ireland
You're a female leader, you walk into a big boardroom and everyone at the table is a male. How do you handle it if you're picking up bad signals?
I'd like to think that in the boardroom I'd address the issue directly and early on, but it would depend on the circumstances and what I wanted to achieve from the meeting. Knowing me, I would probably try to change the atmosphere with humour!
I've been in situations like that in the past. I was once in the audience at a prize-giving event in a start-up incubator programme where all the contestants were male, as were all 4 of the judges. It wasn't until the final judge spoke that someone addressed the elephant in the room in regretful tones about the lack of women. It felt like lip service and it would have been better if it had occurred to the four judges to ask in advance if there would be any women as judges and to expect the teams competing to have at a minimum one woman on each. There were more women serving refreshments at the event than in the total combination of the audience, the judging panel and the teams. It really did not sit right with me and was inexcusable – this only happened within the last six years or so!
Another situation where something similar happened was on a training course where there were only two women attending (me and one other). I noticed the men frequently interrupted and talked over the two of us. As a result, we contributed less and less often as the training went on. I had a private word with the trainer and followed up by sending him an article about how women are more frequently interrupted than men (which was also relevant to the training itself). At the next session, he had taken it on board and was much more aware of the interruptions and handled them skilfully without turning them into a big issue.
I was really pleased that he had changed the dynamic especially because he was a full-time trainer. I knew that in future training sessions he would be more aware of the issue and over time this could have an impact on more of the men and women he trains. I think people are often blind to these situations and the impact that they can have until it's pointed out to them.
Have you noticed any assumptions that people (male and female) make about women in business? If so, what?
Yes, unfortunately. I think the perception that women are in business as a lifestyle business rather than for broadly the same reasons as men is still quite prevalent. I want to be clear that I don't think there is anything wrong with having a lifestyle business if that's what you want. However, I see it perpetuated in a lot of events aimed at women in business – there's often more emphasis on softer objectives like inspiration, confidence-building, peer-support and mentoring. It would be great if there was a bit more focus on finance, cashflow, finding investors and sponsorship.
I'd also love to see some of the supports directed at women in business being diverted to encourage and train men to be better allies. It sometimes feels that it's all directed at us as women in business – the responsibility is being placed at our door to learn more, do more and be better leaders. When the barriers are systemic and structural, then no amount of inspirational quotes will help us to get past them.
What we need are more active male allies asking questions like "how many women are on your board?" or when invited to speak at events, checking to see what the male/female speaker ratio is so that they're not going to be on a 'manel,' suggesting a female colleague take the speaking role instead of them. Even micro-actions, like making sure the first question they take at a Q&A is from a woman, or that women are listened to without being interrupted in meetings, can make a big difference and have a ripple effect.
Afroza Rahman, CEO, Rissa Trading and Consultancy Ltd
Bangladesh
What has been your proudest achievement in your professional life?
I have had a professional life spanning 23 years – during this long-standing career, I am proud of achieving self-confidence and faithfulness to others.
What would be your advice to a woman starting out in the same career as you?
To be a successful businesswoman, I was inspired by my parents, my husband, my previous employers, colleagues and friends. I always advise to a woman considering starting a career like mine firstly to be honest, and also to dedicate yourself to work, take challenges and be willing to learn.
Emilie Delas, Managing Director, Neteem
Paris, France
What have you learnt about yourself or your industry during the pandemic?
Lessons learned: Working from home when kids don't have school is a challenge! More importantly, human resilience is what I will remember most from this pandemic – just like any living species, we adapt, and go on. In these troubled times, we all experienced first-hand how the strongest survive, and in our industry, that meant providing top-of-class service and expertise: making sure the workers we employ for our clients were safe and received the benefits to which they were entitled (sick leave, life/disability coverage, partial unemployment…), and clients benefited from all the complex government aid, whilst maintaining compliance in a complex (and constantly evolving) environment.
It also meant – thankfully rarely, due to French government aid we obtained for them – making sure terminations were processed in complete compliance, so the client remained safe and the employee received all the coverage and advice they required. This pandemic led us to demonstrate the full force of choosing compliance-driven, established experts. Never before had we experienced on such a large scale how vital it is to be the right partner for our clients and employees.
What do you feel is the biggest challenge facing female leaders like yourself today?
Quite clearly (and especially with 2 young children!) it is the balancing act between work and the rest of our lives. However, times have changed, and I find that this is less and less a female issue (#equalparenting) and more just the issue at this time of our lives.
Dublin, Ireland
What is the best and worst decision you've ever made in your professional life? And what did you learn from these?
Ironically, there is one particular decision I made that was a bad one, but for the longer-term effects was one that shaped my life in the most positive way.
As a young, ambitious 25-year-old I was sent on a fantastic secondment to Melbourne, working with one of the world's top professional services firm. Life was great, the weather was fab and the only thing that was amiss was the distance between me & my family.
Then I was headhunted. A term that is normally very positive but for me, the consequences were dire. I couldn't refuse the offer put to me and I jumped ship to what was to become one of the world's most toxic banks, literally responsible for the property crash here followed by years of austerity. Getting to terms with this, all that went on behind the scenes and how I had no control of the situation saw me make an oath to myself to never again let major decisions be based on financial gain. I made the decision to set up my own business – one that I can be 100% responsible for.
Have you noticed any patterns in the workplace that suggest differences between how men and women handle certain situations? If so, what were these?
Without question, women are so much more emotionally intelligent than men, and this can have a direct knock-on effect on how situations are not just handled, but how things can be pre-empted. Often I say – 'I smell a rat' – in that something's not right here. It's like an intuition or innate sense to feel something's not right or more importantly, something's wrong. This could be in terms of an employee not being happy or having something going on to also pre-empting certain scenarios outside of the norm, often driven by personalities.
However, for me one big thing is getting a feel for potential customers and their reactions / responses to certain propositions and also their objections and hitting those head on. Men, I find, tend to let things lie, smooth over them, bury them under the carpet; however these are often the things that can blow up into bigger problems. Women, I find, will like to address these more up front and deal with them, get them out of the way and not let them fester.
One other pattern is the ability for women to multitask which can be fantastic in terms of agility and flexibility; however, it can also result in focus being diluted.
The general conclusion in my two decades experience working in international teams and also a team serving over 2,500 Irish based businesses is that it is a blend / mix of both men and women in a pretty equal capacity that is best for optimum performance.
An enormous thank you to our contributors for their fantastic insights – we are indebted to you, grateful for your continued support of Mauve Group, and in awe of your achievements as women in business.
Be sure to check out Part Two, and continue the conversation over on our LinkedIn & Twitter accounts.