Meet an Employer of Record Worker: Iain Downie
We chat to Mauve Employer of Record worker Iain Downie about EoR, maintaining work-life balance and competitive aquabiking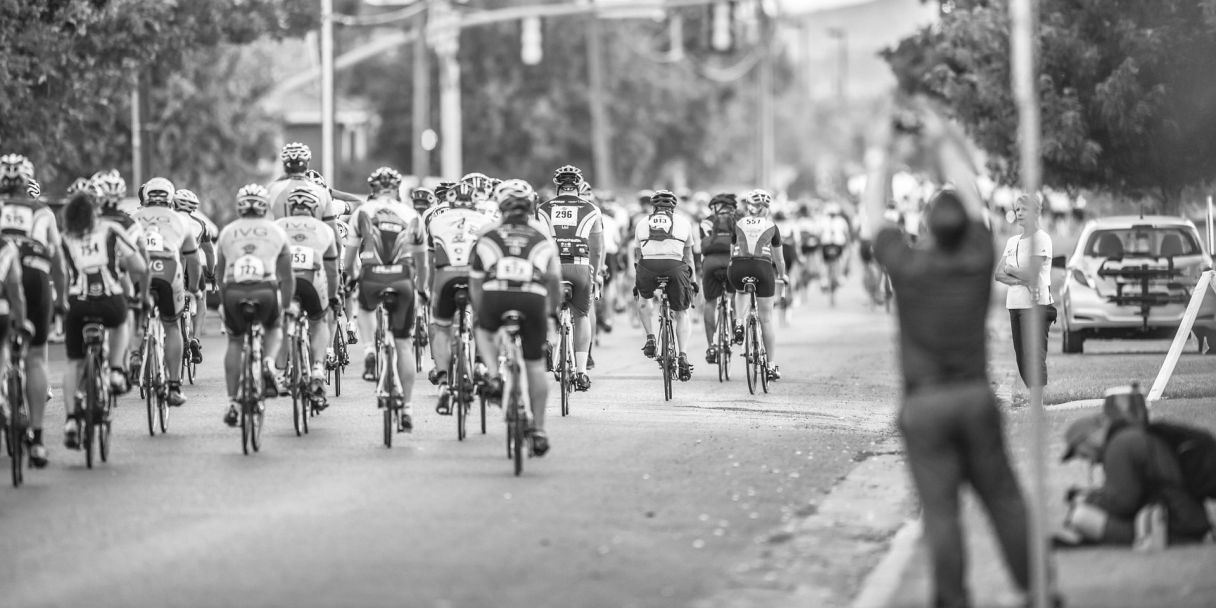 In celebration of 25 years in business, this month, Mauve is spotlighting the valuable workers employed under our global employer of record solutions. At Mauve, we have always prioritised the people at the heart of our solutions. Throughout our worker month, we are taking the opportunity to speak directly to some of these international workers.
This week, we caught up with Employer of Record worker and aquabike competitor Iain Downie to discuss how Employer of Record solutions work, how his life was affected by the pandemic and his plans for the upcoming European Championships.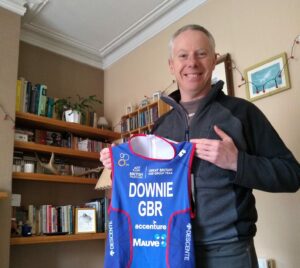 1. Tell us about your role and working relationship with Mauve Group.
I'm an Android App Developer working exclusively for a US-based Ivy League research university in their Lab of Ornithology, located in upstate New York. All my development is for nature-based Citizen Science projects, helping conservation efforts globally, [which is] something I am passionate about.
I'm based in Coventry, UK, and I've worked remotely for the lab since 2016 as an Independent Contractor. I have continued to work for the university since Mauve took over organising my role in early 2019. The university still arranges the content and direction of my development, while Mauve deals with all contractual and financial matters.
2. How do you find working through Mauve's Employer of Record solution?
I find Mauve's EoR solution to be painless. I rarely have a need to get in touch with my immediate point of contact, but when I do need advice or assistance, the response is always swift and resolved without issue. I've had Zoom catch-ups with Mauve – which is another helpful opportunity to discuss any issues – and more face-to-face [meetings] are planned.
3. What inspired you to start competing in aqua biking?
I've been doing Triathlon for many years as a way to stay fit and healthy (my role is mostly desk-based)! The UK has a thriving Triathlon scene, inspired by the Olympic success over the last decade or so, and the many local clubs keep me motivated socially and competitively outside of work.
As I've been getting older, running has become more difficult. It's a godsend that many events run Aquabike races, and it means I can still compete at a high level in swimming and biking.
4. Tell us about your selection for the European Championships – how did it come about, and how was it impacted by the COVID-19 pandemic?
UK Triathlon is very active in promoting athletes from all ages in competing locally, nationally, and internationally. The selection was easier than I expected to be honest!
I had entered a middle-distance triathlon in late 2019 and found that, relative to the winners, I'd done surprisingly well and more than enough to qualify for selection in my age group for the European Championships in Austria 2020. Sadly, the pandemic forced the local organisers to cancel the race, and it was rescheduled for 2021. This was again cancelled, this time by UK Triathlon due to travel restrictions. It has been rescheduled again, this time in Bilbao, Spain for 2022.
My selection has rolled over each time, so I'm an automatic qualifier – Mauve has sponsored some of my race kit, so fingers crossed I'll get to wear it next year!
5. What is the biggest challenge you have faced in your years of aqua biking?
Early on in the pandemic, when we were in full lockdown, training for multiple disciplines was very hard. We were only allowed out for brief, local trips (once a day!), and swimming pools were shut.
Luckily, I have a cheap turbo trainer, so I could set the bike up to keep some cycle-specific training going. Juggling leaving the house once a day but fitting in essential shopping, walking the dog and as much running in as possible was tricky!
6. What are your tips for maintaining a healthy work/life balance?
Exercise as often as you can outdoors, whether it's walking or something more vigorous. The outdoor environment really helps me leave work behind for a short while. Above all though, try to stay positive.
7. What are your future plans for aqua biking?
Let's see how I get on in Bilbao next year! If all goes well, maybe the World Championships?
---
Interested in learning more about Employer of Record? – contact our global experts here: Contact us | Mauve Group – Experts in Expansion
A huge thank you to Iain for his contributions and general support. Follow us on LinkedIn & Twitter to keep up with our worker month celebrations.