Mauve Group wins 'Excellence in Global Mobility' at the Think Global People and Relocate Awards 2023
Mauve Group is awarded for 'Excellence in Global Mobility, Global Policy Design/ Implementation' at the Think Global People and Relocate Awards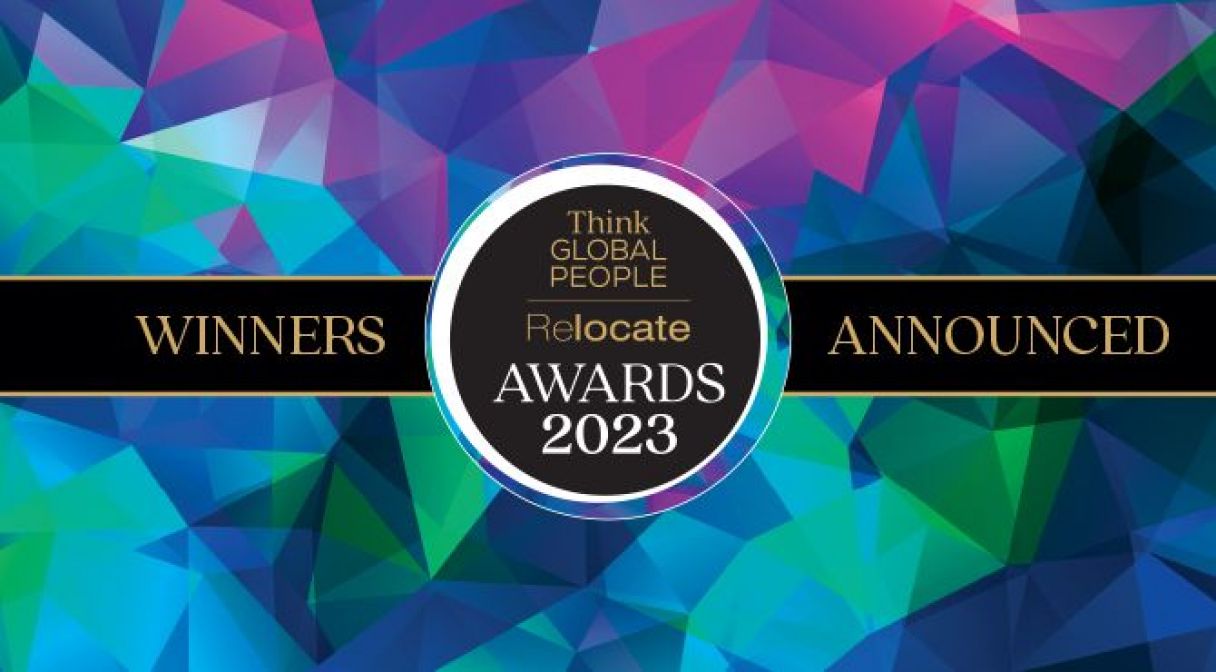 Mauve Group is delighted to announce it has been presented with the 'Excellence in Global Mobility, Global Policy Design/ Implementation' Award at the Think Global People and Relocate Awards 2023.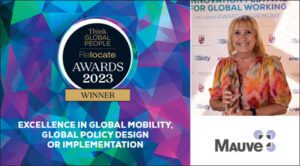 Hosted by Relocate Global, the win was announced at The Innovation Festival for Global Working, which celebrates the achievements of leading organisations across the global mobility, HR and international relocation sector. The award recognises Mauve's dedication and contribution to international relocation management by supporting organisations with global business expansion, overseas mobility projects and maximising return on investment.
During the festival, Mauve Group CEO Ann Ellis participated in a keynote panel discussing the future of work and how the evolution of global trends is impacting diverse industry sectors. Joining Ann on the panel was Valérie Besanceney, Executive Director at Safe Passage Across Networks and Demetra Marcantonio, Director of the KPMG Global Mobility Services team.
The global mobility accolades were presented after the festival. During the presentation, Mauve Group was credited by the judges for its innovative employment solutions and for providing "an inspirational approach for all organisations wishing to operate effectively without jeopardising compliance requirements."
To be recognised within this category for excellence in global mobility is a testament to Mauve's authenticity and expertise in an increasingly competitive sector. We are proud to support all our clients by delivering excellent global mobility services grounded in due diligence and the utmost compliance. We are grateful to receive this award as it allows us to continue elevating our visibility across the sector and support growing organisations across the globe.
If you would like to enquire about Mauve's global mobility services, get in touch with our team of experts here.
For further updates, follow us on Twitter, LinkedIn, and Instagram