Videos & Podcasts
2 min read
Doing business in Asia-Pacific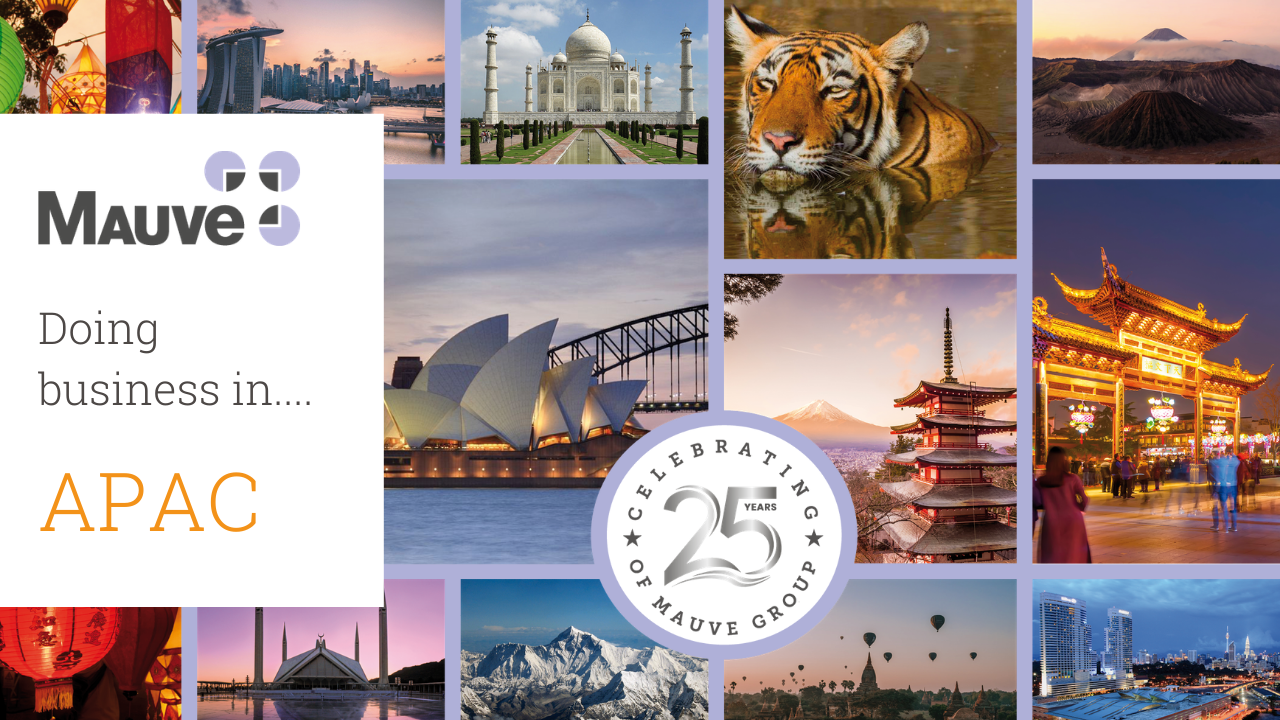 We continue our series where we explore the business potential of various regions and countries. This week, Demetra takes a look at the Asia-Pacific region which is normally considered to be made up of East and South Asia, Southeast Asia, and Oceania.
As a whole, APAC has a very strong manufacturing and supply chain focus and has had some of the highest GDP growth rates in recent years. This, combined with a growing consumer market, growing middle class, cheap labour force, ever-improving infrastructure, and numerous incentives, means that the region continues to entice businesses from around the world.
However, with so many varying benefits and incentives across the region, it can be a very difficult maze to navigate, and one that companies shouldn't be doing alone. It is vital to consult an expert partner, such as Mauve Group, to help you understand the finer details and make a decision that will ultimately maximise your return on investment.
Mauve Group offers its core services in 20 countries in the Asia-Pacific region, either through its own entities or through our expert representative partners.
To speak to one of our regional experts:
Lucia Tan – Global Account Manager, located in Singapore: lucia.tan@mauvegroup.com
Ashleigh Duncan – Sales and Business Development Consultant, located in New Zealand: ashleigh.duncan@mauvegroup.com
For information or advice on any other regions and countries, you can contact us here: Contact us | Mauve Group – Experts in Expansion