5 Ways to Retain Employees During the Great Resignation
Mauve summarises 5 tips on increasing staff retention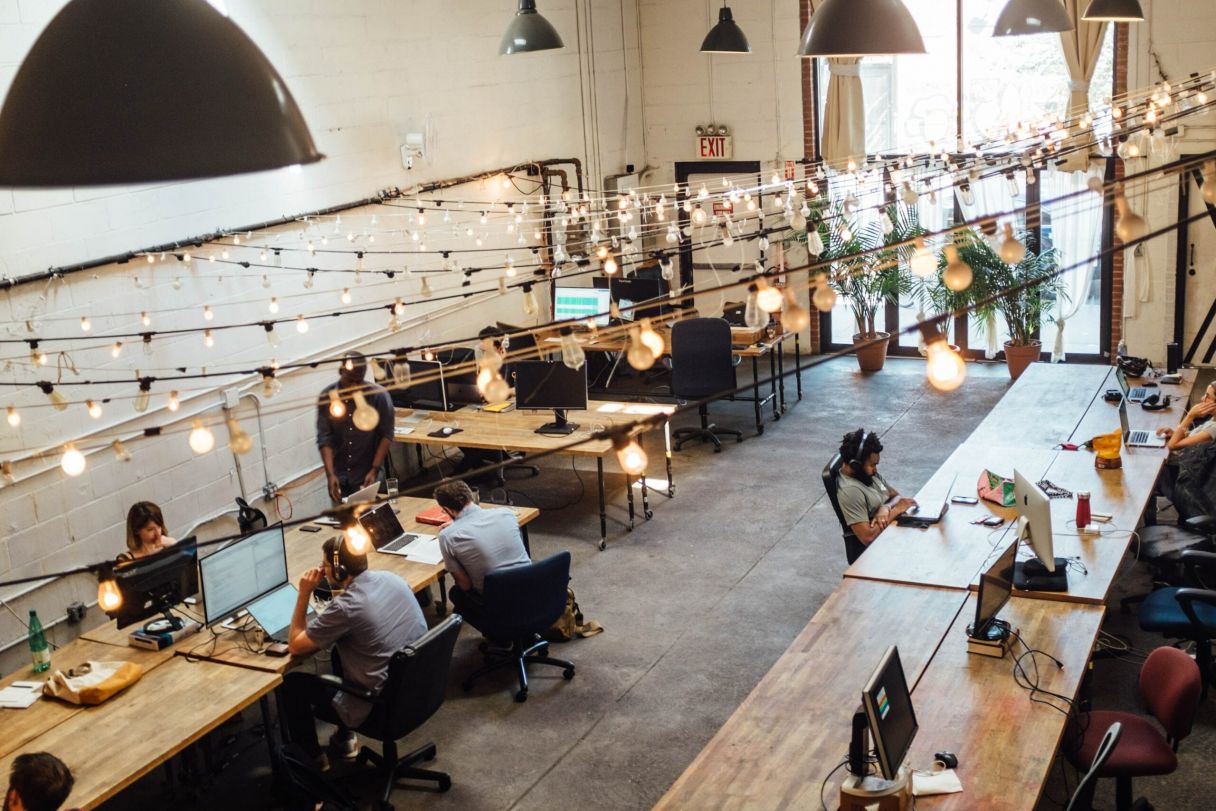 Following a long period of redundancies, burnout, and feeling disconnected in the face of Covid-19, the world of work is now revolving in favour of the unemployed.
According to the BBC, now is the best time to begin looking for another job, with the number of vacancies reaching a record high of 1.1 million and average weekly earnings rising 7.2% higher than the previous year.
With many companies unable to grasp the increasing demand for better employee benefits, people are feeling overworked and undervalued. The Covid-19 pandemic caused many employees to reconsider their priorities and look for a career elsewhere – a trend that is now commonly referred to as 'The Great Resignation'. So, what can an employer do to retain their employees amidst a saturated job market?
At Mauve, we pride ourselves on the loyalty of our employees. With much of the Mauve Family having been working here for over a decade, we have summarised our tips on retaining staff members in an ever-changing world of work.
1. Communication and Work Culture
Positive and strong work culture is a fundamental factor in the success of a business. In order to increase staff retention, your workers need to thrive in an environment where they feel confident and comfortable on a day-to-day basis.
Whether your employees are in the office, working from home, or have adopted the more recent hybrid style of working – your employees need a space filled with positive relationships and purpose.
Consider your goals and employee demographics. If you would like to foster a strong connection within your team, encourage open communication on both a personal and professional level. Particularly if lots of your employees are working from home, it is important to ensure you are not isolating anyone and can bring some positivity to their working day. Encouraging social activities will further boost team morale.
2. Reward Loyalty and Hard Work
In 2022, the competition for talented professionals is at an all-time high. With pool tables, gym memberships, bonus schemes and many more work benefits attracting workers in the modern age, employers need to consider how their company can be more beneficial to its own employees.
As an employer, you should find ways to show that you are grateful to your loyal employees who have been working at the company for years. Ensure you are paying people enough to eliminate any temptation of leaving to pursue a higher paying job. In addition, provide opportunities for career progression to motivate your workers and give them a sense of purpose.
Furthermore consider if there are any reward schemes you can implement, including bonuses, health insurance, financial planning resources, or flexible working options – which leads us onto our next tip.
3. Offer Flexibility
As the pandemic caused great disruption around the world, companies sought to allow their employees to work from home. With many of these employers recognising that remote work was not as bad for productivity as they had first anticipated, lots of companies are now adopting remote and hybrid working policies permanently.
Understandably, this option simply cannot be the case for all industries. However, if you are in a position where you can offer some form of flexibility in your workers' job roles, it is worth considering.
Flexibility is a minor change that could majorly improve your employees' experiences. Remote working does not have to be the solution if this does not work for you. Instead, you can offer your employees hybrid working options, flexible working hours, a compressed workweek, or even the ability to work from anywhere.
At Mauve, flexibility is prized as one of our core values. Last week, we wrote an article about the importance of flexibility and how it has personally benefitted our team. Read the article here to find out more!
4. Listen to Your Employees
One of the most undervalued skills as a successful businessperson is active listening. If you're searching for an answer to how you can retain your employees, the best people to speak to are in fact, your employees!
In order to maintain a healthy working environment for your team, you must understand the needs of your workers. By taking an interest in the opinions of your employees, you are not only demonstrating that you value their input, but you can also gain a great insight into what is working well and what may need improving.
You could conduct a survey directly asking your team what they enjoy about the company and what they wish they could change. Other examples include arranging one-to-one meetings to determine the general well-being of your workers or creating a suggestions forum to encourage the team to share their ideas for improvement.
Once you have gathered some insight into how your employees are feeling under the current working conditions, you can adapt to suit their needs and ensure they are not tempted by other, better working environments.
5. Act on Your Brand's Values
It is essential that when creating a positive working environment for your employees, you consider the core values that bind your team. Your core values are based upon your goals and ambitions for the company, and it is important that this is reflected in your work culture.
For example, if one of your values is transparency, ensure that you are acting on this in your daily responsibilities. Make a conscious effort to openly communicate with your employees and allow your employees to feel comfortable in voicing their own thoughts.
By emphasising the values that unify your team, it encourages each employee to act harmoniously while fostering a positive working environment.
Are you looking to expand your business but don't know where to start? Get in touch with our team of experts here and we will find a solution bespoke to your business needs.