Expanding into Colombia: Living, working, and setting up a business
Are you thinking of expanding your business into Latin America?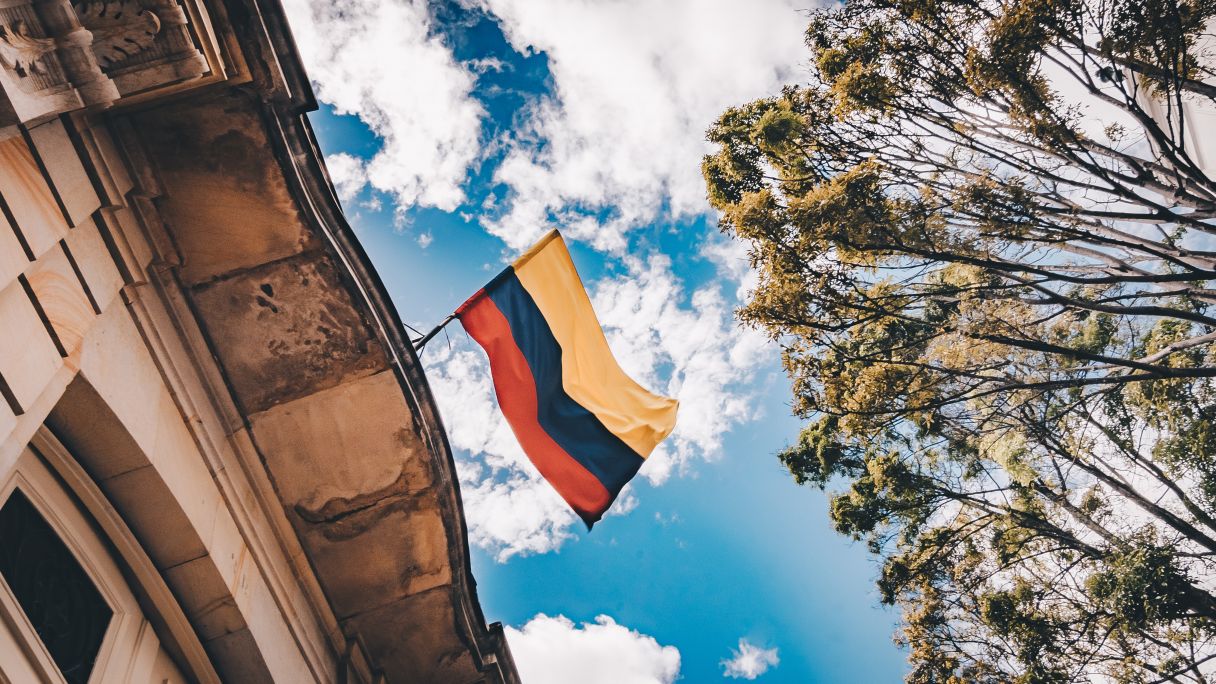 Colombia is a great place to start
Colombia is fast-becoming one of the most popular business destinations in the LATAM region. With a population of 50 million people, Colombia's growing economy is the third-largest in South America. The nation is also home to many young professionals, due to being a Pacific Alliance member, which accounts for half of all Latin America's foreign trade.
If you're thinking about expanding into Colombia, here's everything you need to know.
Living in Colombia: The essentials
The world's second most biodiverse country, outstripped only by neighbouring Brazil, Colombia is home to all kinds of landscapes – from volcanoes and snowy mountains, to beaches, deserts, and sprawling grasslands, to the forests of the Amazon Basin.
But relocating to Colombia requires more than just an appreciation for its diverse biosphere. There are cultural considerations, as well as immigration policies which must be followed.
Here is the essential information you need for living in Colombia
Colombia is Latin America's second cheapest country, and living costs are lower than 94% of countries globally. Rent is approximately 82% lower than in the United States. However, the rates of pay are also considerably lower, reflecting the low living costs. Across all industries, Colombia's average monthly salary is around 4,690,000 COP (1,056 USD).
Colombia boasts a strong healthcare system, ranked 22nd most efficient in the world by the World Health Organisation, above Canada, the United States, and Australia. Entidades Promotoras de Salud (EPS) is Colombia's public healthcare system. Colombia has some of South America's best hospitals, and the city of Medellin is, in particular, known for its excellent medical facilities. Because many Colombian medical professionals complete their training abroad, many are bilingual with good English.
Setting up a bank account in Colombia is relatively straightforward, requiring the usual documents such as ID, proof of address, your Colombian ID card (if you are a non-national), and proof of employment or income.
The most popular cities for expats to live in include Botoga, Medellin, and Cartagena.
There are many visas that can be applied for in Colombia. Find the full list here.
Working in Colombia
Finding a job in Colombia requires careful research and planning. Here's how to secure a new role in Colombia.
Finding a job in Colombia
Colombia's economy, one of the fastest-growing in the world, is primarily based around exports, IT, and electronics manufacturing. However, there are plenty of opportunities for work outside of these industries, as well.
It is important to note that in Colombia, a C.V. or resume is known as Hoja de Vida, and has differing requirements.
When you have researched the location within Colombia and you've identified the spot to which you wish to move, you can use online job seeking sites such as GrabJobs or Indeed to apply for roles in that region.
When you are employed in Colombia, you must begin paying into the General Social Security System as a dependent. Doing so provides you access to a pension and public healthcare. If you do not wish to pay into a pension, you may opt to not, provided you can prove you are paying into a pension.
Moving to Colombia on a work visa
In October 2022, Colombia updated its immigration rules, adding several additional visa categories, including:
Migrant "M" type visa: Perfect for those who want to enter Colombia and live there temporarily.
Resident "R" type visa: A visa for individuals establishing themselves in Colombia permanently.
Technical visa: A two-year visa for foreigners, to provide specialized technical assistance in Colombia for 180 continuous or cumulative days in a 365-day period.
Digital nomad visa: A visa for individuals employed outside of Colombia to live and work in the country for up to two years.
Among expats seeking to marry, expand their business, or work in Colombia, M visas are the most commonly sought.
Taxes and social security
In Colombia, an expat's residency status determines the taxation for which they're liable. If you are a resident, you will be taxed on your income globally. If you are a non-resident, you will only be taxed on income in Colombia.
Corporation tax in Colombia
Colombia applies a 35% corporate income tax rate to resident companies and PEs of non-resident companies.
Setting up a business in Colombia
To set up a business in Colombia, you will need to present your business bylaws. If setting up your company in Botoga, you will get you Tax ID in the Chamber of Commerce. If you'll be based in another part of Colombia, there are additional steps to apply for Tax ID, and then final Tax ID before DIAN. This is a key step when incorporating a company in Colombia.
When incorporating a company in Colombia, there are three legal structures to choose from: limited company, joint-stock company, and simplified stock company. There are also three institutions you are most likely to deal with in this instance.
They are the Chamber of Commerce, which regulates new Colombian companies; the Colombian Tax Authority, which registers new businesses in the tax system; and a local bank, where you'll set up your accounts including your corporate bank account.
You will then need an incorporation document, outlining all details pertaining to the company and the activities which will be performed in Colombia. You will need to hire legal representatives to support you with this.
There is much to consider when expanding into Colombia. But don't worry – Mauve Group's global business expansion services can help. By using an Employer of Record (EoR) service, you can set up your business in Colombia without the need for your own local entity.
Get in touch with our team today, to find out more about relocating or expanding your business into Colombia.