Haunting visa horror stories
Unravel the horror stories from when organisations haven't complied with critical visa and immigration regulations, when employing workers.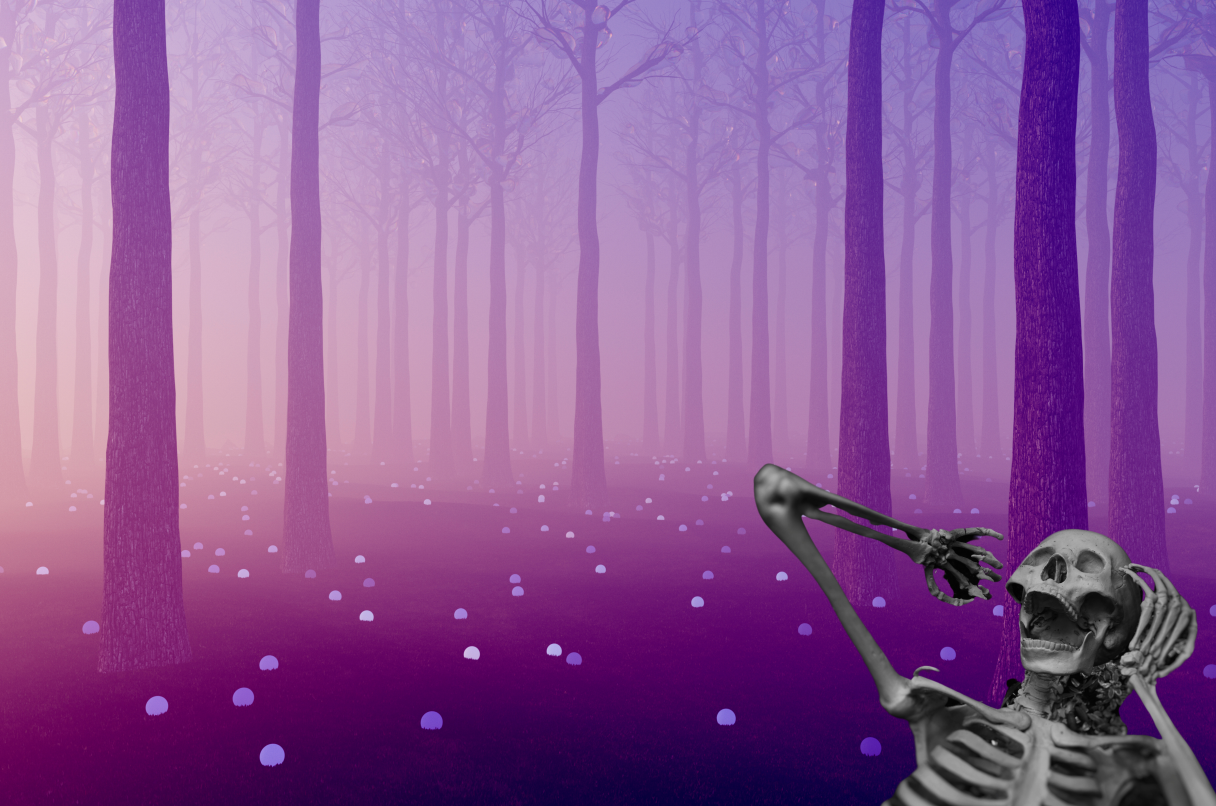 Happy Halloween from all at Mauve Group!
This spooky season, we thought we'd give you some goosebumps with some terrifying dispatches from the world of visas and immigration…
Much like a deep, dark forest at night-time, the world of visas and immigration can be extremely difficult to navigate and full of unforeseen obstacles. And similarly to the inadvisable nature of attempting a shortcut through a deep, dark forest at night in the interest of saving time or money, so too is it unsafe to do so in the world of visa applications, as the following terrifying tales will prove.
When applying for a visa or engaging in the immigration process in any capacity, it is vital that you do so with the utmost care and attention to avoid any issues. If only these companies had done so. Instead, they fell victim to ferocious fines, loathsome legal issues, and revolting reputational damage.
So, dim the lights and lock the doors as we drag you down into the haunting realm of visa horror stories.
Imagine $34 million dollars. Doesn't sound so bad, you say? Sounds pretty good, actually? Well, try turning that $34 million into money you owe. Pretty freaky now, isn't it? In 2013, Indian IT company Infosys agreed to pay a $34 million civil settlement in Texas, based on allegations of systematic visa fraud and abuse of immigration processes. Petrifying! But the terror didn't stop there.
It is said that once every six years, Infosys returns to face fearsome fines. In 2019, it was ordered to pay the State of California a blood-curdling $800,000, after it was revealed that about 500 Infosys employees were working on B-1 visas, sponsored by Infosys, rather than the correct H-1B visas. If millions of dollars in fines doesn't scare you, we don't know what will!
Okay, so try this. Your country introduces a visa programme to fill skills shortages in your sector. Brilliant, you think. Now it will be easier to hire global talent to boost your company's productivity. But wait. Not so fast… in the distance, an eerie figure looms… Yes, emerging from the depths is… *gasps* a non-compliant company, whose refusal to abide by the law and subsequent exploitation of workers will deter future talent from seeking employment in your sector! AGHHH!
That's right. In 2023, two Australian companies were fined for exploiting workers and deliberately deviating from the terms of their visas. The tech workers had come to Australia on the Temporary Skills Shortage (TSS) scheme, which requires employers to sponsor workers and ensure that their skill-set aligns with the outlined in-demand skills.
These workers must be paid equally to Australian citizens. The two companies found to be in breach of these rules, underpaying their staff who worked roles which they were not sponsored to fill, were fined AUD$90,750 ($59,000). News of exploitation of certain visa holders can often deter prospective applicants, making it harder to recruit in certain sectors. Nightmare fuel.
Perhaps, that was a little much for you and you need a break, a little holiday. Why not try Florida's Gasparilla Island. Gasparilla Island is beautiful! Sapphire waters, pearl-white sand, gently waving palm trees welcoming you to what looks like paradise… Sounds dreamy, doesn't it?
It does, until you reach Gasparilla Inn and Club, site of a 2023 court-ordered pay-out of $151,598 in back wages to nine non-immigrant workers – in addition to $49,401 in civil money penalties. That's right, according to VisaGuide.World, it was discovered that Gasparilla Inn & Club violated the terms of H-2B visa scheme by applying for an uncertified job qualification and giving preference to less-qualified applicants.
How are you doing? Drenched in sweat? Teeth chattering? Fingernails digging into the arms of your chair? We thought so. But don't worry. You can avoid all of these hair-raising outcomes. If you're thinking of working or hiring workers abroad, contact our team of global mobility experts and we will support you every step of the way. At Mauve Group, we know our way around the forest. It's ill-advised to go alone...