Wales in the World: inbound and outbound opportunities for Welsh business
Exploring the untapped potential of the Welsh market for inbound and outbound organisations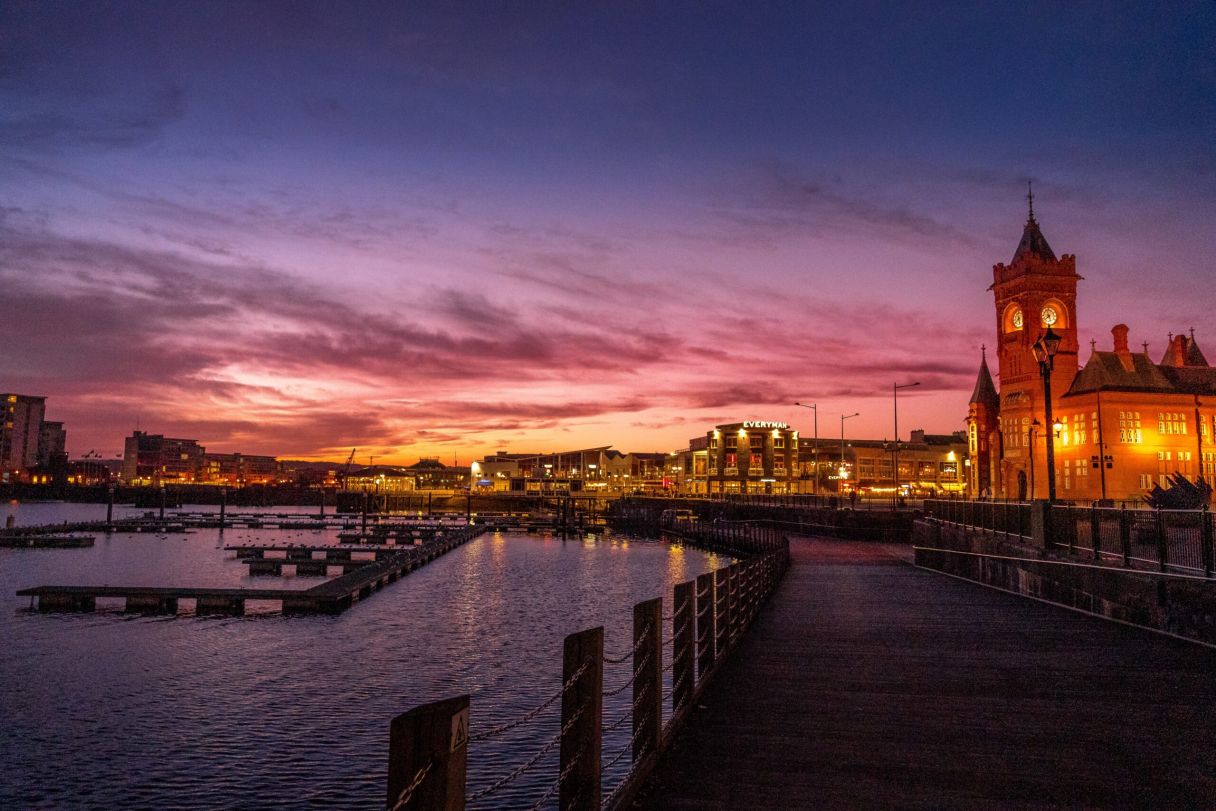 As part of the UK, Wales is often put under the same umbrella. But with its distinct heritage, unique global position, and post-Brexit success, there are tons of opportunities for businesses both within and outside of Wales.
Wales exported goods worth £15.2 billion in 2021. Several international companies have established themselves here, including Toyota, General Electric, and Sony. Cardiff is just 2 hours from London — so there are tons of reasons to expand your business into Wales.
But the Welsh government is also offering help to Welsh businesses who seek global expansion. GlobalWelsh is a Mauve partner that highlights success stories of Welsh professionals and entrepreneurs around the world — from Aberystwyth to Abu Dhabi.
Here is just some of the support available for Welsh businesses looking to expand globally, as well as international companies looking to move into Wales.
Expanding your business into Wales
After a temporary dip, the post-Brexit Welsh export market is now starting to grow again. It increased by 12.4% year-on-year in 2021, and 14.3% compared with 2019. As the UK and Welsh governments continue to invest in the Welsh economy and prioritise trade deals with other nations, this percentage should continue to grow.
The government is investing £240 million into the North Wales Growth Deal over the next 15 years. Ultimately, this is expected to deliver investment of more than a billion pounds into the economy of North Wales. Priority projects will increase the value and impact of high growth sectors, such as low carbon energy, high value manufacturing innovation, and agriculture, food, and tourism. So any international business working in these trades will have plenty of government support over the next few years.
Wales also has fantastic geographical connections that make it a great place to expand your business. Cardiff, the Welsh capital, is less than 2 hours from London. You can also reach the world-famous cities of Liverpool and Manchester within 2 hours from major North Wales towns, including Bangor, Wrexham, and Llandudno. There are direct low-cost flights from Cardiff International Airport to major EU airports, such as Dublin and Amsterdam.
By setting up in Wales, you can:
Access markets across the UK

Rent cheaper office space than elsewhere in the UK

Travel easily between the UK and EU
Starting a startup in Wales
The pandemic has led to a surge in entrepreneurial activity. A report from the Global Entrepreneurship Monitor suggests that more people now have the appetite to start their own business in Wales. Total early-stage entrepreneurship reached a record high of 10.3% in 2021.
If you are considering starting your own business in Wales, there is plenty of support and information available to you:
When your business has taken off, you can start to think about reaching new markets beyond the Welsh borders.
Exploring new markets outside Wales
Rich with natural resources, Welsh products such as coal and steel have a proud and long-standing heritage of export. Today, Wales' service economy is increasing in size, with output in the financial and professional services sector growing at the fastest rate in the UK outside of London. As more Welsh companies gain a foothold at home, demand and opportunity in overseas markets is increasing.
It's not just inbound international businesses that can take advantage of government expansion support. In early 2022, the economy minister announced a £4 million investment package designed to help Welsh export businesses expand overseas.
This investment will include trade missions to countries in North America, Latin America, Asia, Africa, Europe, and Australasia. So no matter where you want to expand, you can take advantage of this support package. Take a look at the best countries to set up a company.
You don't need to set up a new business entity if you plan to expand overseas. You can use an Employer of Record instead — this removes much of the bureaucracy involved in overseas expansion, and ensures you have all the tools you need for employment, payroll, and compliance.
Learn more about global business expansion
At Mauve, we are proud of our Welsh roots. So we're excited to help any business planning to grow into or out of Wales. Get in touch to find out more about our global business expansion services.