25 Years of Mauve: Best Moments of 2021
Mauve Rounds Up the Highlights of its 25th Year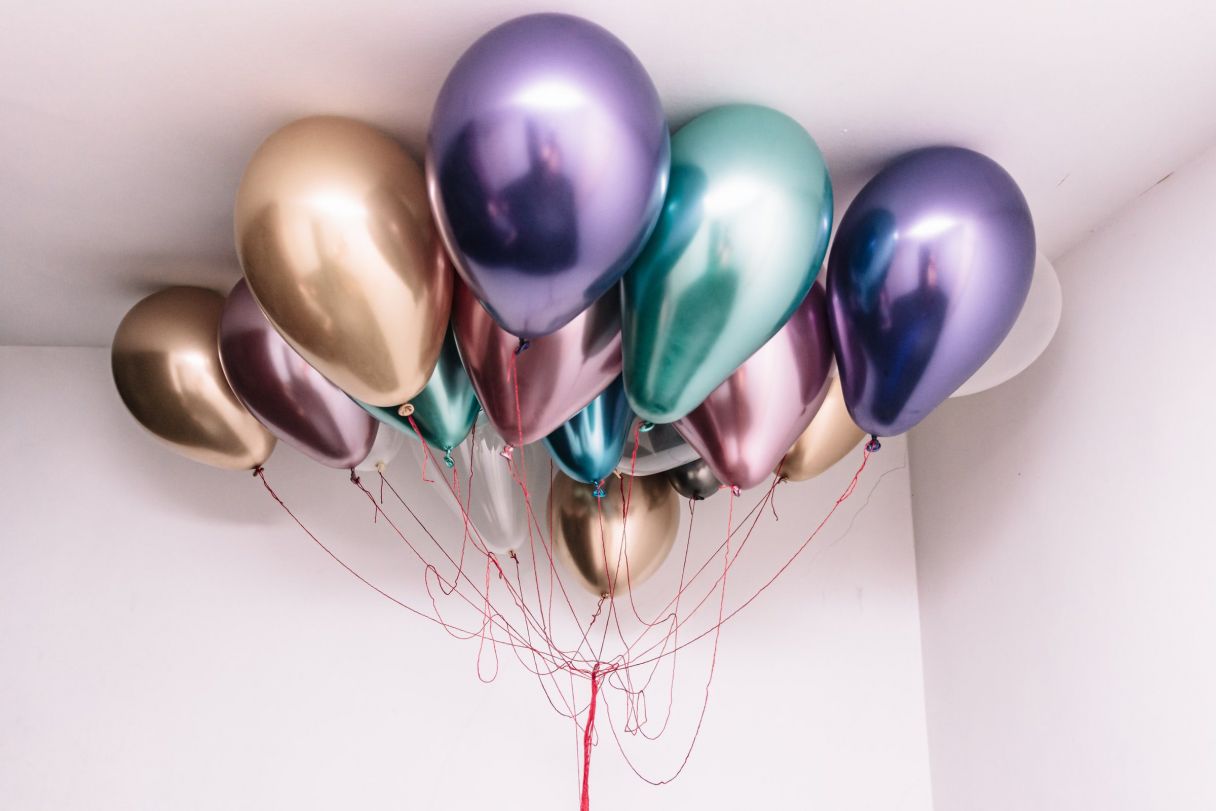 The year of 2021 has brought many ups and downs. Despite battling a second year of Covid-19, the world of global mobility began to reopen and in-person events are on the comeback.
Though challenged with many obstacles around international travel and back-and-forth restrictions, Mauve Group's 25thAnniversary was marked by many celebrations. The Mauve family enjoyed a whole year of special-themed months to spotlight its valued global network, including a virtual 25th birthday party and a series of environmental challenges in its #MauveGoesGreen awareness campaign.
It has been a successful year for Mauve Group and its services. As the global pandemic triggered the onset of the remote and hybrid working era, the demand for Employer of Record services boomed as companies embraced the work-from-home culture. With many employees forced to remain in a single location, companies sourced Mauve's Employer of Record solution to simplify the management of their global operations.
Following a triumphant year of celebrations and accomplishments, we have collated some of Mauve Group's best moments of 2021 in our yearly roundup.
#MauveGoesGreen
Kickstarting our favourite moments of 2021, the #MauveGoesGreen environmental awareness campaign was launched in April to support the World Animal Protection's fight against animal cruelty.
Over the course of our charity-themed month, the Mauve family competed in a series of environmental challenges in an effort to improve our sustainability habits. The campaign aimed to raise awareness of our negative impact on the environment while promoting sustainable alternatives to reduce our carbon footprint.
Each week targeted a different environmental issue – from fast fashion and water wastage to animal cruelty and deforestation. The more sustainable changes implemented, the more points each employee would receive!
Some environmental actions included limiting cosmetic products to cruelty-free brands only, replacing disposable items with reusable ones, signing petitions for environmental change, and donating old clothes and products to charity shops.
After four weeks of educating and improving our daily habits, the Mauve family earned a total of 1071 green points, with Legal Manager Myriam Foresi finishing in first place with 183 points!
Mauve's 25th Anniversary Party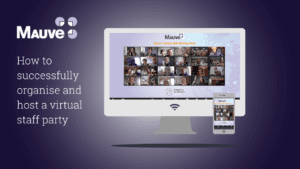 Parties and social gatherings may have been off the cards for many of us this year, but that did not stop our Digital Marketing and Events Specialist Demetra Tofarides from hosting a magnificent virtual 25th Anniversary party.
On 27th May, the Mauve family united across the world to join a virtual event celebrating a quarter-century in business. Growing from an office the size of a cupboard into a worldwide organisation operating in more than 150 countries worldwide, Mauve's achievements over the years and those who have been instrumental in its success were honoured in style at the party.
The Mauve family enjoyed a series of activities, including a game of charades and our very own Mauvescars awards ceremony. Our lucky Mauvescar winners included Compliance Manager Lorna Ferrie for the Human Wikipedia Award and Sales Support Lisa Jaques for the Every Day is Friday Award.
We hope the next anniversary party is celebrated face-to-face, but whatever the circumstances, it couldn't stop a cheers to our global colleagues – even if it's behind our laptop screens!
Media Mania
As the demand for global expansion services rises, Mauve has teamed up with various publications to share its expert advice on expanding into new territories.
We have summed up some of our favourites from the year, starting with Mauve's interview in Go Wild magazine, where readers learned more about CEO and Co-Founder Ann Ellis, as well as her advice on becoming an entrepreneur. With 25 years' experience, Ann's story is inspiring to ambitious professionals alike.
Ann went on to share her expertise in Raconteur's Brexit and International Trade report, featured exclusively in The Times. Head of Research and Solutions Joanna Hart also joined Ann to contribute her thoughts. Mauve Group has seen sustained upwards growth in its Employer of Record services since the 2016 Brexit referendum, with a 124% rise in demand between 2019 and 2020. In Raconteur's report, our experts explained how UK businesses are using global business solutions like Employer of Record to overcome the challenges of Brexit. If you would like to read the full report, click here.
Mauve has also featured in the Association of Southeast Asian Nations' book, Investing in ASEAN, and a UAE – UK publication, detailing how Employer of Record can support your business expansion plans in these regions.
For updates on Mauve's editorial content, follow our news page here.
AIBF's International Business Person of the Year 2021
Completing our yearly roundup – last month, the All-Ireland Business Foundation (AIBF) announced Mauve's CEO and Co-Founder Ann Ellis as their International Business Person of the Year 2021.
This honour recognises Ann's continued growth & development as an international expert in her field. As the adjudication panel expressed, "she is a trusted source who moves and inspires people with innovative ideas, she turns ideas into reality and knows and shows how to replicate her success."
The Mauve family congratulates Ann on her amazing achievement, and we look forward to the many more to come!
Onwards and Upwards
Despite a great number of global challenges in 2021, it has been a remarkable 25th year for Mauve Group.
Our research team introduced Mauve's Employer of Record solution in 15 new countries, including Luxembourg, Malta, and Switzerland. This excludes the 19 countries that are near completion for 2022, such as the Philippines, Peru, and Taiwan – watch this space for more details.
As we continue to expand our service offerings in diverse locations, the demand for Mauve's services has also soared as enquiries for our global expansion solutions doubled since 2020.
As Mauve's 25th Anniversary draws to an end, we would like to say a huge thank you to our valued partners, clients, workers, staff members, and global network that have helped us reach this quarter-century milestone.
With our business growing faster than ever, we look forward to the exciting events and announcements to come in 2022!
Thank you for supporting Mauve Group in its 25th year of business! For further updates on our new year activities, follow us on LinkedInand Twitter.