Mauve's Guide to Remote Working
Tips and Tricks for Home-working During the Pandemic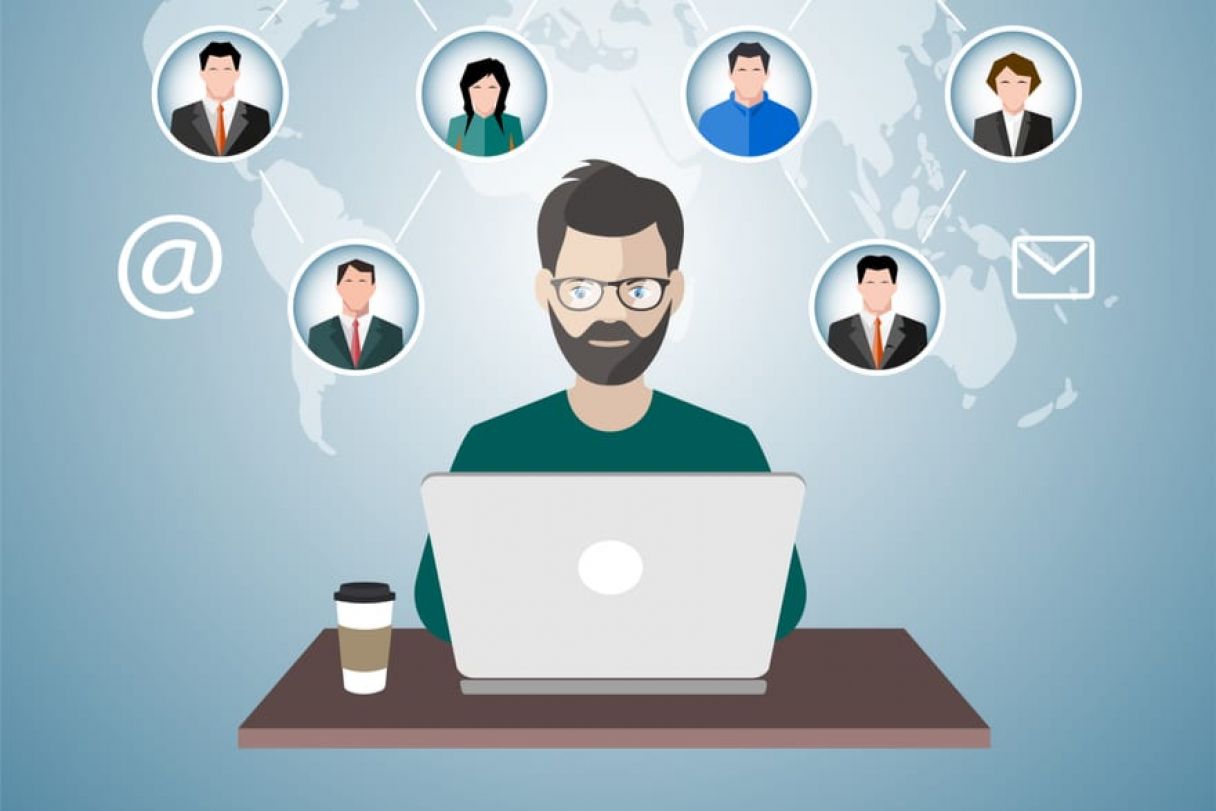 The global pandemic has thrust us all into new ways of life. With online communities thriving and people taking onboard the importance of staying at home, it seems populations are adapting to the change in the fight to overcome the COVID19 virus. However, for office-workers and those of us who have suddenly found ourselves isolating with family members, remote work can feel like a challenge to productivity and wellbeing.
There are solutions and practices we can set in place to ease the transition. A large proportion of Mauve Group's workforce are experienced home or remote workers, so we took to our internal comms to discuss and share how we are staying healthy and productive in our new home offices. Read on for a curated glimpse at Mauve employees' tips and tricks for working well remotely.
1. Take breaks (including fresh air if you can)
Being indoors can at times feel claustrophobic and isolating. It can also generate anxious thoughts. When we are anxious, this can hamper our decision-making capabilities and in turn impact our productivity. It's important to give yourself mental space by taking a breath away from work and re-aligning your focus. Set yourself some clearly-marked breaks and if you are able to get outside, do.
Exercise is an amazing way of taking time away from your screen, releasing much needed endorphins and expending pent-up energy. In countries practicing social distancing that are still allowing people to get outside, solo exercise like running is being recommended. YouTube has thousands of workout videos including yoga and HIIT that can be done from your living room – our CEO Ann Ellis has taken to balcony workouts to make the most of the fresh air and outside space.
Data Analyst Anna Wyatt points out how you can make the most of your breaks – "I've discovered I can do a mad quick exercise, shower AND eat my lunch all within my allocated lunchbreak! Bonus!"
Account Manager Abi Streeton has been counteracting her chef father's baked goods with exercise: "I've been working them off with videos from Joe Wicks who is an Instagram fitness guru – he has many online HIIT sessions. Whilst doing this my dad joined in and ended up jump-squatting into a bookcase! My sister and I had to pause the workout while we laughed…"
Make sure you have adequate space before you press "play"…!
2. Set up a designated workspace in your home
Treating working from home with the significance you would working from the office is important for productivity and keeping a sense of routine. Without a commute or assigned workspace, it can be hard to separate work from relaxation time. By setting boundaries, whether for yourself or for those you live with, you will be able to better direct your focus towards the work tasks at hand.
If you have a separate space away from the hustle and bustle of your home, try to set your office up there. Although you have to use whatever space is available to you, a quiet position with lots of light and a comfortable chair are beneficial. Brighten the area up with plants or mimic the layout of your office desk as best you can.
Make those you live with aware that you are working and need to focus – this can be difficult, particularly with kids, but they should give you the space you need to get on with your day.
Mauve's Payroll Manager Kerry Smith has a great strategy for separating work and personal time while at home – "Day 7 of working from home and my kids still haven't realised I'm here all day! I pretend to leave for work every morning as normal, and then sneak back in! I'm set up in my bedroom, keeping the door locked and my husband is bringing me coffee and food!"
Compliance Manager Lorna has found some furry new co-workers in her home office – "I currently have a three-dog guard around my desk. I think they're preparing themselves to save me from a printer attack!"
3. Technology is your friend!
This is true for many reasons – keeping remote teams connected, ensuring business can continue without interruption, making files accessible. There are so many programs, apps and software these days designed to make a home office feel as connected as a physical office.
When selecting software to facilitate home working, think about the aims of your business, make a list of what you want technology to do for you and select the tools that best suit your operations – it can also be beneficial to select packages that do everything for you to prevent information siloes. Some of our favourites include:
File storing and sharing – Microsoft Sharepoint, Google Drive, Dropbox, WeTransfer, Box.
Meetings and conferencing – Google Hangouts, GoToMeeting, Zoom, Skype for Business, Skype, HouseParty.
Collaboration tools – Microsoft Teams, Google Drive, Confluence, Slack, Trello, Sharepoint.
Messaging, Team Building and Internal Comms – Skype for Business, Yammer, Slack, Workplace by Facebook.
PR and Communications Manager Rosalind Smith is finding technology to be a lifeline during remote working – "Meaning can sometimes get lost in emails, so I am really grateful for voice calls with my colleagues while I'm remote working and isolating. It's so nice to have a chat with my work friends and keep each other's spirits up while getting much more done that we would with emails flying around. I'm planning to organise virtual work drinks so we can get the social side going, too!"
4. Scheduling your day
When change occurs, sometimes our usual routines fall by the wayside as we try to navigate a new normal. Timetabling and planning can help to frame the working day for those of us who feel more comfortable in a schedule. It can also help families suddenly thrust into working alongside each other – Betty Hadjioannou from Accounts's family of 5 are adapting to isolating together at home. "I politely told them that between the hours of 08.00-16.00 to pretend I am invisible. At 16.00 I shout out "Honey I'm home!" and that is when they know they can approach me. We have an agreement with my husband that I make lunch, he makes dinner and we all help with the cleanup. So far so good!"
Legal Manager Myriam Foresi has adapted her normal daily schedule to this time working from home – "For me, I start the day as I usually do – I take my meditation and morning yoga session, have breakfast and move to my home-made office in the dining room with a big window so I can benefit from daylight. I also have a good food schedule so I avoid eating every few minutes! Of course I'll play some music to keep the spirit and good mood up."
It's important to listen to what you need and not over-schedule if that does not suit your usual way of working. If you don't manage to tick something off your list, be aware of the exceptional circumstances and know that tomorrow is another day.
5. Create communities and keep in touch with colleagues
Navigating a global pandemic is nerve-wracking without the added isolation of remote work, and so there's never been a better time to support your colleagues and create communities in the process. Check in with teammates if you haven't spoken in a few days – managers could schedule extra departmental meetings and one-to-ones to ensure everyone is coping. Use your internal communications to find out what mutual interests you all have and set up virtual activities using technology.
Teambuilding can still take place while remote working, and can engender a feeling of togetherness even while physically separate. Here at Mauve, while we had to postpone some planned office away days in response to the virus, we're setting up a package of online social activities to unite team members and keep spirits up. Business Development Co-ordinator Teresa Lewis is also a yoga instructor and will be leading group classes for Mauve employees who want to factor movement into their day.
Video chat has been a lifeline to many of us during this time. Even those of us who normally work from home are enjoying the opportunity to speak "face-to-face" with colleagues, as it fills the gap left by our social lives outside work. Jo Hart in Global Operations says she's trying to talk to people more verbally than typing – "Right now we need to hear voices, not just see words. I'm happy to have face-to-face calls even though I've worn no make up for days now! It's nice to see a face."
We know that we are part of a big global mobility community of remote workers, so we'd love to know your hints and tricks for staying sane whilst working from home! Get in touch on our social channels and tell us how you're keeping productive.
---
Related Articles: