Back to business travel: 5 tips for your next post-pandemic working trip
Off on your first work trip since COVID? Here are 5 reminders to make business travel seamless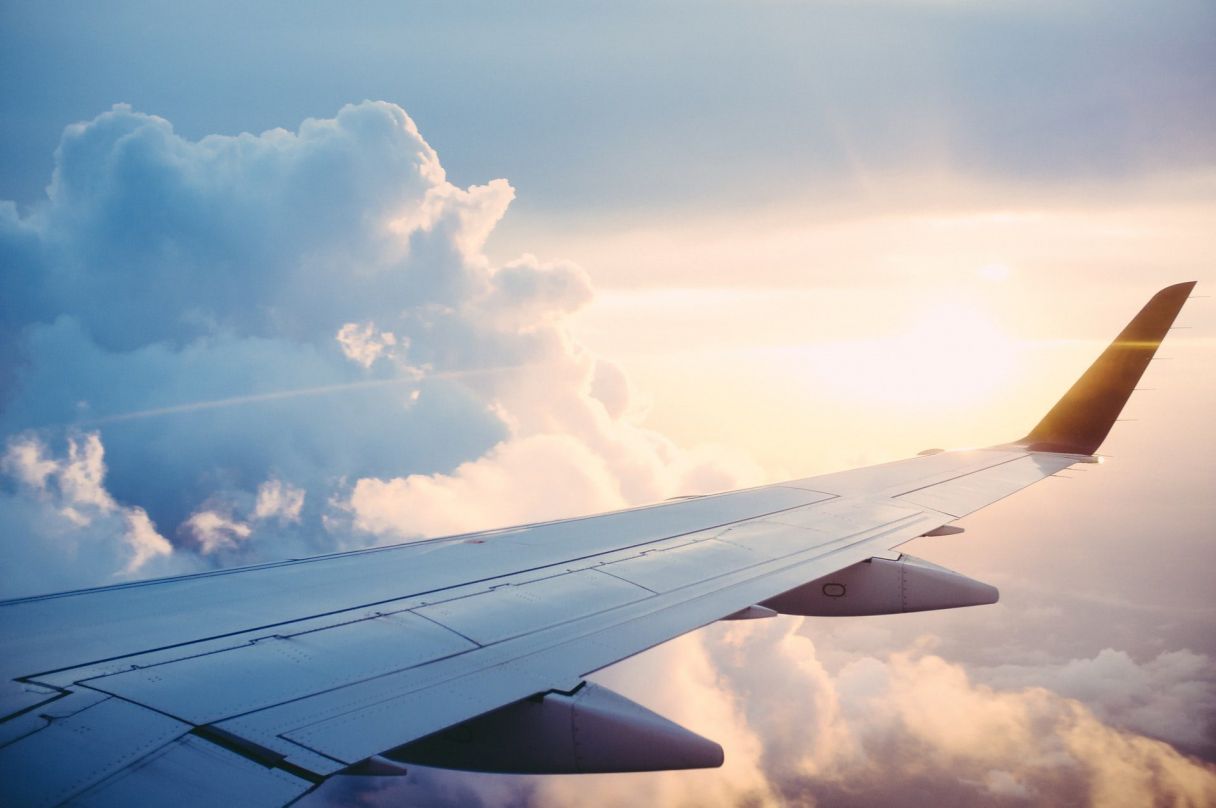 If you haven't travelled for business in a while, taking your first work-related flight may come as a bit of a culture shock. Some things are the same, but there are also a lot of changes to contend with in post-pandemic international travel.
Here are 5 things to consider if you are planning your next business travel trip.
1. Go cashless if you can
Buying currency at the airport bureau de change is a rite of passage for many business travellers. But in a post-pandemic world, many retailers prefer people to pay by card — and in some places, cash is no longer accepted.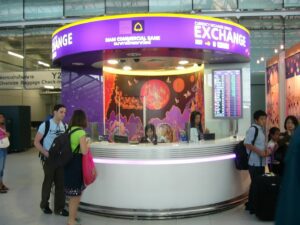 If possible, have a multi-currency card or low-fee credit card that you can use to make most of your purchases. Mauve Group can offer a pre-paid expense card for GBP, USD and EUR currencies via our trusted FX partner – get in touch to find out more.
2. Bring multiple masks
Covid rules are relaxing in many places around the world – but some countries are still maintaining stringent controls. So while you may have ditched the mask at home, you may still be expected to wear it in other countries.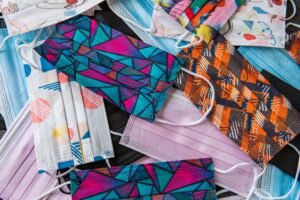 In addition, almost all airlines and airports require passengers to wear a mask at all times. Wearing the same mask for a long period of time can get uncomfortable, so make sure you have a fresh mask to hand at all times.
3. Check your cabin baggage allowance
Many airlines have tightened the rules around carry-on luggage. Many short-haul European airlines now only include one small cabin bag (e.g. the size of a small backpack, handbag or laptop bag) as part of a standard ticket. Larger wheelie cabin bags are now often only permitted for an extra fee.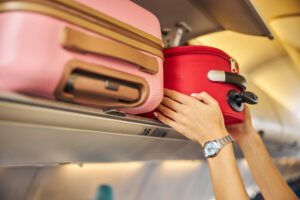 Your bags still need to fit certain dimensions and weight restrictions, or you will be asked to put it in the hold (and probably pay an additional fee, too). There are also increasing restrictions on the number of bags you can carry on, including duty-free purchases.
Check your baggage allowance before you leave home, and ensure your bags comply with airline rules.
4. Don't forget the paperwork
If you thought there was a lot of travel paperwork before Covid, you are in for a bit of a shock in the post-pandemic landscape. In addition to passports, visas, and boarding passes, you now also need proof of vaccination or previous illness, testing certificates, and other documents to prove your Covid status.
You might need a business visa for your destination, depending on the location, length of stay, activities in country and of course local immigration requirements. These may have changed since your last trip, even for countries you regularly visited up until 2020, so check the rules before travel.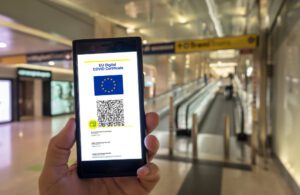 Following Brexit, UK travellers bound for the EU need to make sure they have the correct visas and insurance – and should expect longer waits at passport control on arrival (more on this later!). We recommend printing your documents out and making a checklist to ensure you have all the paperwork you need to travel with ease.
5. Expect to queue
Airport queues are always a part of international business travel. But the relaxed travel rules have led to a post-pandemic travel boom.
This — along with in-depth document checks and rising Covid rates in airline staff — has led to significant waits at airports around the world, with some people queuing for up to 4 hours in the UK. Arrive at the airport in plenty of time to make sure you catch your flight.
Photo by Robert Hoetink-Shutterstock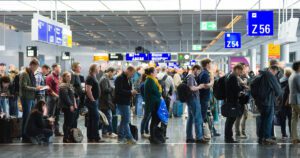 You might also want to allow extra time on arrival, before any scheduled meetings. Increased checks at borders might make that one hour airport-to-office turnaround more like two hours – so bear that in mind when booking in your local meetings.
Ready to fly?
Preparing to take your first post-pandemic business trip? Check out the best ways to make business travel greener in 2022 and beyond.