Generation Zoom: generational workforce trends and how to manage them
How to manage generational differences in the workplace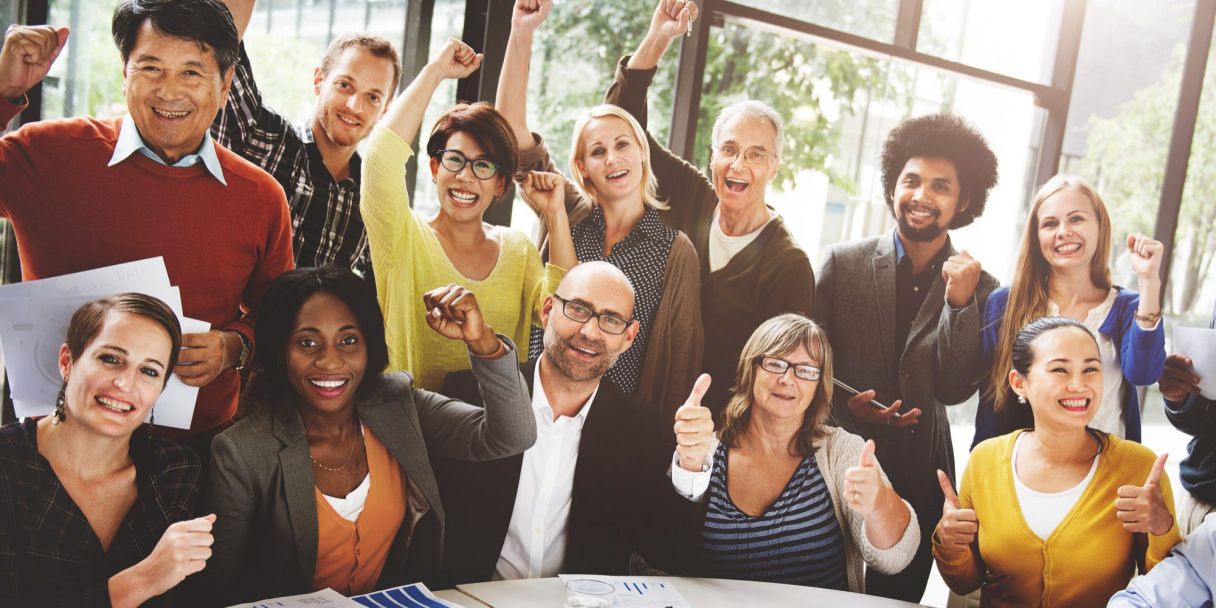 Do you notice generational differences in the workplace? Do your younger or older colleague's priorities and working styles align with your own or do you notice a generational strain?
Put it down to different technology, the experience of their early careers, or a changing global society – but Generation Z is starting to disrupt workplaces around the world. Advancements in technology may have dramatically changed how we work, but attitudes towards work also change with the times, claimed Sarah Drinkwater in the Financial Times.
Changing workplace attitudes are not to be ignored, especially since Gen Z is projected to make up 27% of the workforce by 2025. A growing desire for remote and flexible work is a cross-generational trend, but research shows Generation Z is much more likely to prioritise their work-life balance when choosing an employer.
So, how does HR accommodate these differing attitudes to work while keeping workspaces generationally diverse? Let's dig into the issues:
Freelance vs. Flexibility
Millennials witnessed the birth and boom of the gig economy, and many embraced the flexibility and creativity it allowed for in their work. Independent contractors became very common very quickly, and an entirely new way of working was established.
Contrary to popular belief, the fast-paced, social-media savvy generation tends to lean towards roles with a bit more stability. The permanency of the position and the stability of a company are major considerations for the risk-averse Gen Z.
However, stability doesn't mean a lack of freedom for these workers. Many young job seekers seek the freedom to work in the way they want to. Work from anywhere is on the rise, and while the concept appears relatively simple, issues with remote international payroll and international tax rules are proving problematic for some international workers. Companies may need to seek professional advice when incorporating new ways of working into their hiring policy to attract fresh talent.
Did Millennials curate the office for Gen Z to abandon it?
The global push to get workers back to the office is breeding a campaign of incentives from company offices. Office 'perks' such as events, gyms, and food are being leveraged against those who have decided the lack of office coffee is a fair trade-off for working in pyjamas. Unfortunately for those employers who would like their staff back somewhere where they can see them, the remote work experiment was too much of a success – now workers know it's possible, they fail to see why they should go without it.
The shift is ironic since, if we cast our minds back to the heyday of Google's nap pods and office slides – it was millennials who spent the last two decades changing the very foundations of the office environment. Trendy Silicon Valley offices trickled down to transform the offices of major cities across the world – making the office a place of work and play. Driven by millennials and start-up culture, this shift transformed the very culture and aesthetics of working life.
However, as the remote work genie is now out of the bottle, most of Gen Z expects to be offered some form of remote or flexible work. Even younger workers who actively want to come into the office, either for training or social purposes, expect to have the option to work from home if needed. Job opportunities lacking this flexibility are likely to find themselves with less competitive candidates. This is not to say getting Generation Z back in the office is impossible, but there's a good chance they'll be wanting more in exchange for their commute.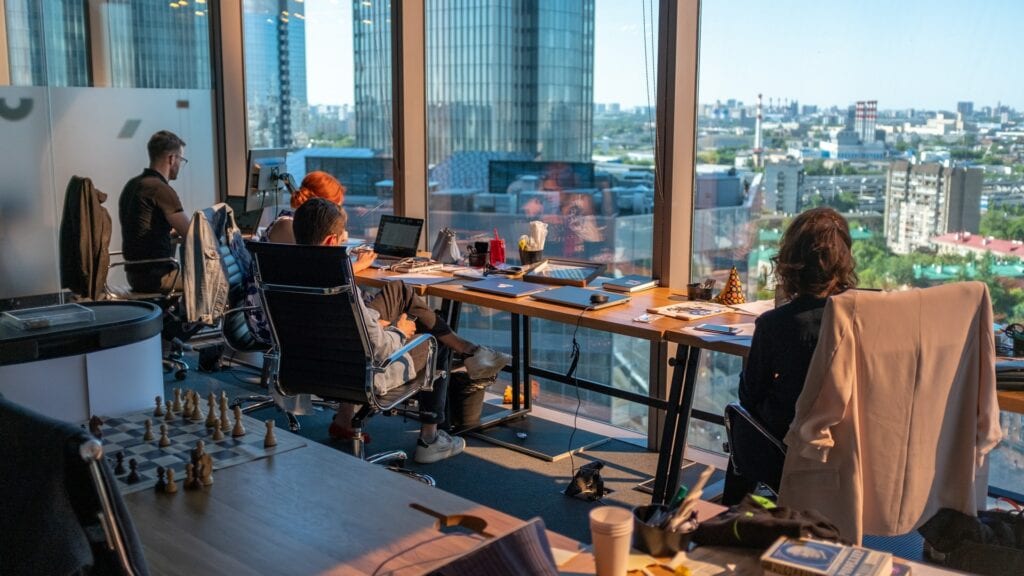 How to adapt your leadership to a new generation
Gen Z tends to demand more from employers and managers. Drinkwater writes that; 'more than half (60 percent) of Gen Z employees want to meet their manager at least every week — or even daily — research shows.'
Company values are also more important than ever to staff. Questions about company diversity and inclusion policies are no longer uncommon in an interview setting. Sustainability is another common concern that can become a dealbreaker for any environmentally nervous young worker. Concerns about mental health and burnout also contribute to the importance young people put on their work-life balance. In fact, when surveyed, 38% of Gen Z cited work-life balance as the most important factor when choosing a role.
Multigenerational Workforces
When managing a global workforce, it is important to maintain a mix of generations within the workspace. Companies that don't have this mix of ages risk getting left behind or becoming too fixed in a traditional working style. However, allowing for one generation does not have to mean alienating the others.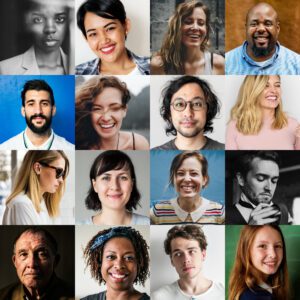 So how can company policy allow for this mismatch of opinions and priorities? As ever, creating an environment where open dialogue and honest communication are encouraged will go a long way. Hearing from workers on both sides of generational borders will inevitably garner the best results in terms of employee satisfaction and staff retention. Sarah Drinkwater argues that what one generation wants may even benefit another. For example, the transparency, ownership, and balance that younger employees seek will improve the satisfaction of workers across any age group.
Need help managing your global workforce? Access hiring support that meets your efficiency needs with a human touch – speak to our experts here.