Doing Business in Myanmar:
Part One - Opportunities for Growth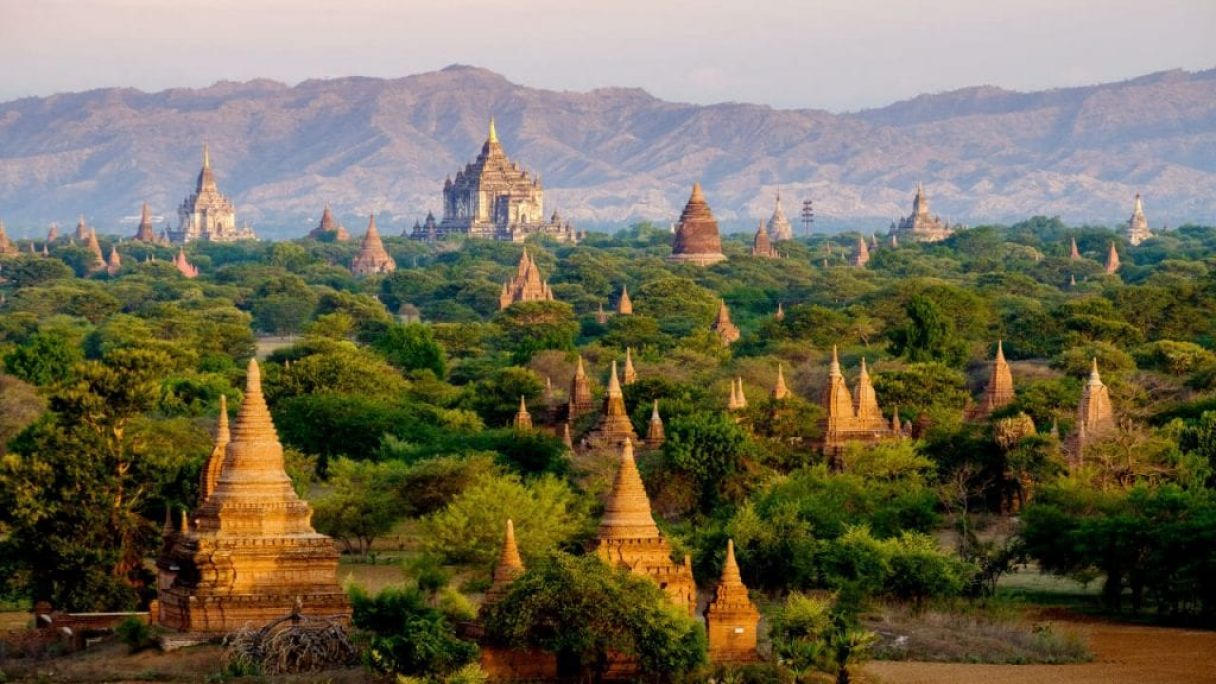 In a continent boasting business big-hitters such as China, Hong Kong and Singapore, the Southeast Asian nation of Myanmar is a lesser-considered player when it comes to international expansion.
Also known as Burma, the country is often regarded in relation to its chequered political situation and the ongoing Rohingya refugee crisis, caused by military persecution on the western coast – the systematic oppression and violence committed against this ethnic group has sparked international outcry.
In spite of the country's ongoing problems, it has simultaneously become one of the fastest-growing economies in Southeast Asia – last year the Telegraph reported an 18 percent rise in tourism as Myanmar increasingly opens its borders to leisure and business alike, in an attempt to improve global relations.
As a service provider to the NGO and humanitarian sector, and partly due to the jump in business and infrastructure development opportunities, Mauve Group has seen a concurrent rise in enquiries into business expansion and global mobility services in Myanmar. With our own local solution already in place, we decided to produce a two-part guide to local market conditions for companies looking to expand into Myanmar.
The first in this two-part series will identify growth opportunities in-country for both the public and private sector, while part two will explore the key features of operating an entity in Myanmar.
Key Growth Opportunities
Low GDP
Myanmar has a small economy, currently equaling only a quarter of that of Vietnam – Myanmar's closest comparable country in the region. GDP per capita may be amongst the lowest in Southeast Asia, but this presents potential for growth; the government is driving for foreign direct investment with its policy-making, and the magnitude of the China Belt and Road initiative rolling out in the region has already sparked significant interest from international investors. Our article on the Initiative is here.
Foreign Direct Investment
FDI has been on a steady rise over the past 10 years, reaching a peak of 9.5 billion USD in the 2015/2016 financial year before falling to around 6 billion USD in subsequent years, due to a change in government and the Rohingya crisis. Despite this, Myanmar still has one of the highest rates of FDI into Myanmar as a percentage of GDP amongst Southeast Asian countries.
Young Workforce
The country's young population is driving rapid economic growth, helping to ensure high increases in incomes, consumption and spending during the period 2015–2025.
Growth Industries
Petroleum: Myanmar is rich in onshore and offshore hydrocarbon resources. The upstream petroleum business is open to foreign investors, whereas downstream is restricted. Gas reserves are plentiful, with 283 billion cubic meters of proven natural gas, similar to the reserves of Thailand.
Services: The largest economic sector, accounting for 43% of GDP and 33% of employment. The key growth driver for this sector has been tourism; despite political instability in the country, external tour operators are in agreement that tourism brings vital revenue to small communities in Myanmar and should therefore continue to be promoted.
Industrial: A relatively small section of the economy accounting for 33% of GDP and 18% employment, but with huge growth potential evidenced by a 65% increase in FDI in the sector. Manufacturing accounts for 75% of industry and is estimated to have grown by 11% in 2017-18; this has been caused chiefly by an increase in food processing and garment exports.
Infrastructure Improvements
Decades of poverty and isolation have meant that electricity supplies, mobile and internet networks are sporadic, transport connections are unreliable, and municipal institutions such as hospitals are lacking. As the economy grows and the Belt and Road initiative develops, more investment in infrastructure is taking place requiring external planning, management and resources.
Strategic Positioning
Bordering five countries (India, Thailand, Laos, Bangladesh, China) and with a western sea border, Myanmar has good potential as a hub location as infrastructure and accessibility improves. The Bangladesh-China-India-Myanmar (BCIM) Corridor is a plan for a future transport and logistics expressway across the region.
Aid, NGO and Humanitarian Assistance
Myanmar's poverty and socio-political crises cannot be characterised as growth opportunities for reasons of sensitivity; however, the need for significant aid and development in Myanmar is undeniable and will require continued investment from the international humanitarian community.
Healthcare: The healthcare fund is currently supported by the United Nations, and the government is working towards implementing universal healthcare in the long run; in the meantime, healthcare relies on support from international medical organisations for education, training and day-to-day care.
Rohingya Crisis: Prolonged and systematic persecution of the Rohingya people in the state of North Rakhine in western Myanmar has caused the displacement of hundreds of thousands of people, predominantly into refugee camps on the Bangladeshi border. Remaining Rohingyas are in need of significant aid and support due to their stateless categorisation.
Poverty: 32% of the population live below the poverty line and aid is heavily relied upon to support rural communities.
Human Rights and Democracy: The international community continues to promote the importance of human rights, democracy and justice to the Burmese government through international relations; some inroads were made with the fall of military junta rule and the release of political prisoner Aung San Suu Kyi who was later democratically voted leader, but there has been condemnation of continued political corruption and lack of intervention in the Rohingya crisis.
Next Week – Doing Business in Myanmar: Part Two
Part Two of our Myanmar-focused guide will give our insights on doing business locally, tips for businesses and organisations expanding into the country, and details of our supporting solutions and services. For more information from Mauve, get in touch via the Contact form.