Expat Stories: Kerry Katsapaos
Introducing you to Mauve's first employee, Kerry Katsapaos – a British ex-pat in Cyprus, after a move in the late 90s.
Welcome back to Expat Stories, where we welcome members of the Mauve Group team to discuss their experiences of relocating and life as an ex-pat. In this month's instalment, we welcome long-standing Mauve Group team member, Kerry, who began her career at Mauve in the 90s after immigrating to Cyprus.
Tell us about yourself and what made you decide to move to Cyprus?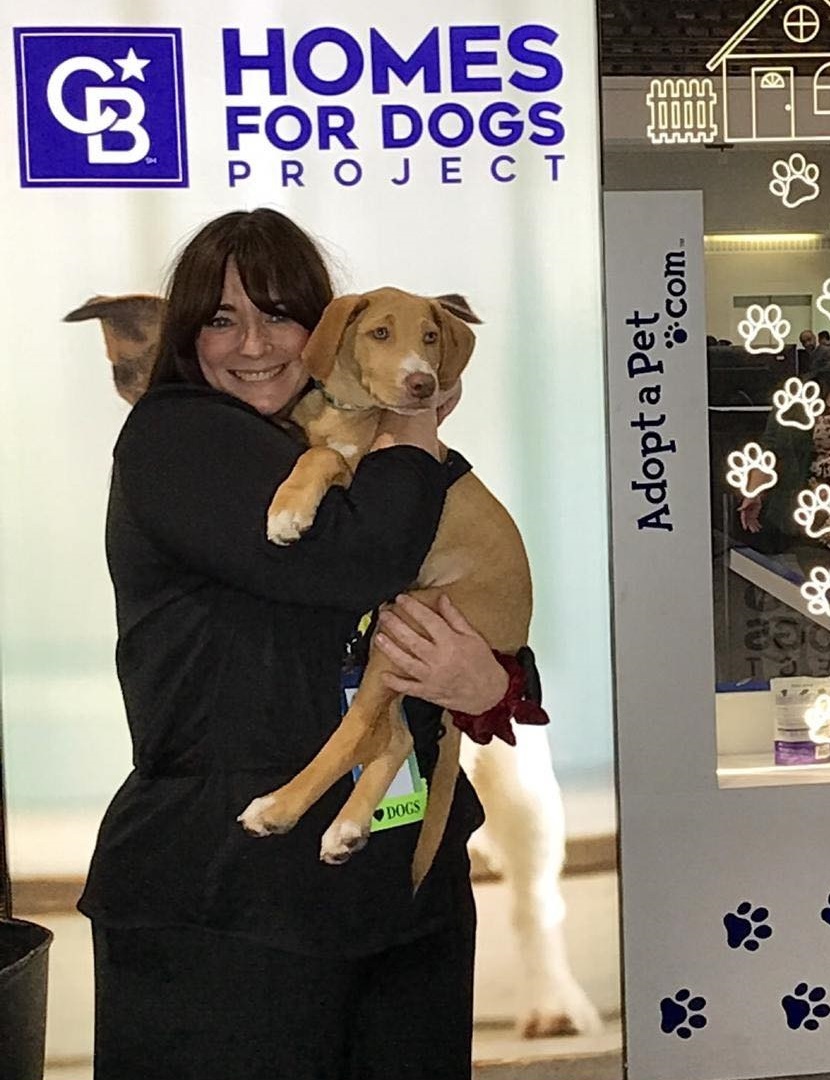 I am Kerry, the Global Head of Marketing at Mauve Group. I began working for Mauve in 1999 as the first employee! I started off in the Accounts department – where I was invoicing and paying contractors, but quickly found I was well-suited to a career in marketing.
My decision to move to Cyprus wasn't a planned or conscious choice. I came on holiday to Cyprus in 1998 with some friends, and ended up meeting my now-husband. At the time, I didn't know very much about Cyprus.
But after I returned to England from my holiday, I just knew I had to go back. While I had a good job in the UK, I didn't have anything concrete tying me down. So, I thought, "Why not? Let's go and spend three more months in Cyprus and, well, that turned into forever!"
How did you prepare for relocation?
I didn't intend to move to Cyprus on a permanent basis. Instead, I made the decision to take a three-month summer sabbatical. However, as I said, three months turned into forever. So, I didn't really prepare for a relocation in a conventional manner; it just sort of happened.
Were there any factors which made relocation easier?
Yes, moving to Cyprus was made easier by the fact lots of people speak English. Cyprus was previously a British colony. So, there are lots of English influences, such as driving on the left-hand side of the road and road signs in English. It definitely made it a less daunting place to be.
What were the most challenging aspects of relocating?
One of the most challenging aspects of relocation was the frequent set of trips I had to take to the immigration department. In the early days after relocating, I would often find myself in the immigration office – waiting to have my visa extended.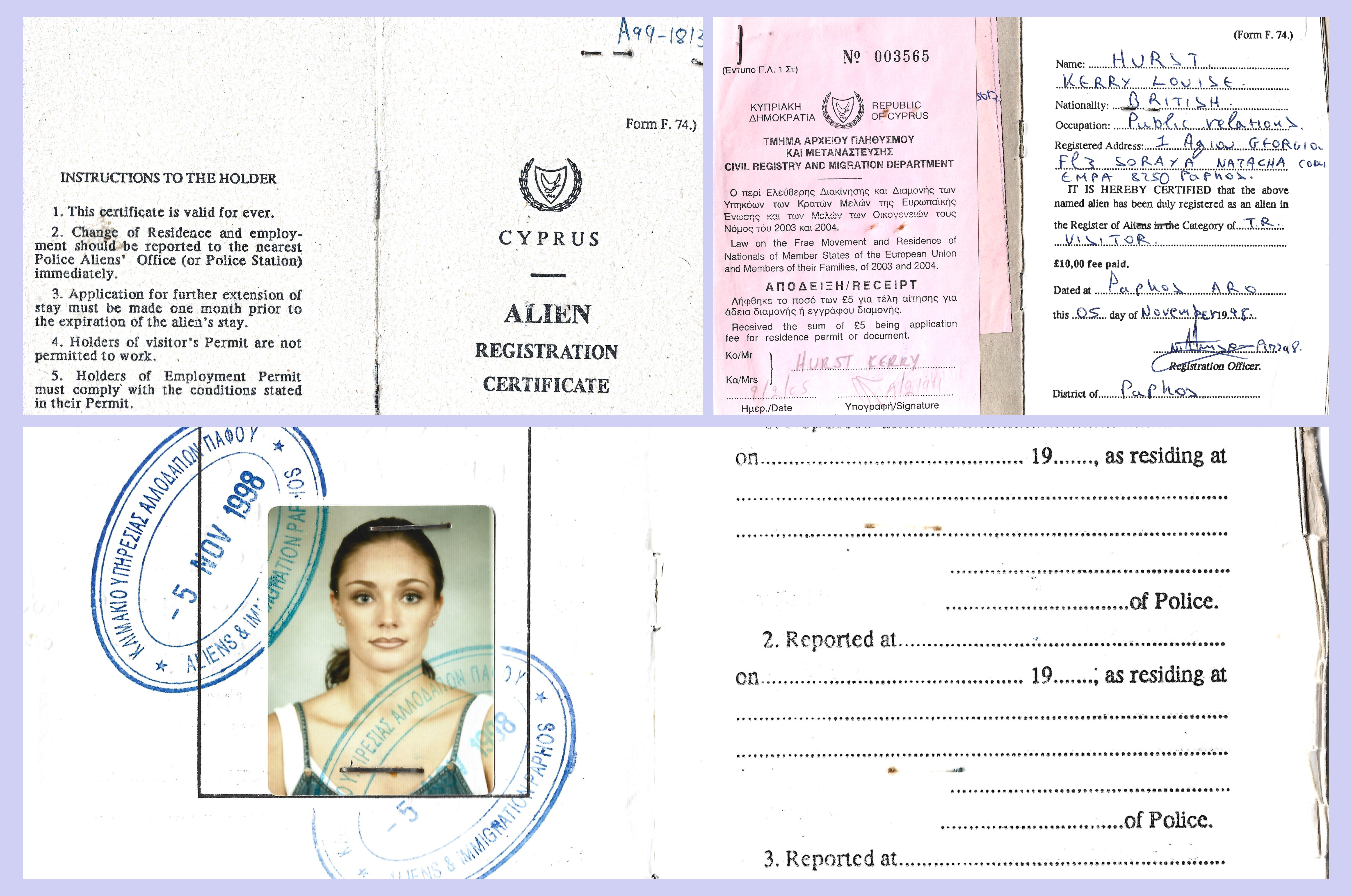 I had to present what was known as an 'Alien Card' (pictured above) – a paper booklet with a photo ID card inside, that was updated on each visit. My visa situation changed when I got married and, later, when Cyprus joined the European Union (EU) in 2004 – which saw 'Alien Cards' being replaced with Yellow Slips.
How important do you think it is to have experts - such as Mauve Group - to assist and guide you through the relocation process?
In the time I have lived in Cyprus, the visa and immigration process has transformed many times. Like for many countries that joined the EU, visa and immigration processes for expats in Cyprus underwent changes – and, again, when Britain left the EU. So, I think it is important that companies such as Mauve Group can assist and guide businesses, expats, and third-party nationals through relocating.
What is your favourite part of living abroad?
My favourite parts of living abroad are the weather, the general outdoor lifestyle, and the pace of life!
What would be your top tip for moving to a new country?
My top tip for moving to a new country would be to do your research! Based on my experience of living in Cyprus for three months prior to relocating, I would suggest planning a visit to your desired location for an extended period of time, if possible. Somewhere like Cyprus changes with the seasons.
So, how it feels in summer is very different from how it is in winter. It is worth knowing what to expect in your chosen location throughout the year.
What surprised you the most about the relocation experience?
When I moved to Cyprus, I began working in marketing for a big hotel. But after a while, I left to join Mauve Group. I would never have expected to find such a global organisation with a corporate yet friendly environment, based so locally to me, that would shape my career in marketing. I certainly didn't expect I would still be here nearly 25 years later!
Thank you, Kerry, for sharing your experiences of relocation with us! Follow Mauve Group on our social platforms such as LinkedIn and YouTube to stay up-to-date.
If your organisation is looking to expand overseas and requires visa and immigration support, get in touch with our team of experts to learn how our global HR solutions could help your organisation.