Recruiting internationally in 2023 and beyond
Guide to the risks, challenges, and strategies for owners, CEOs, and HR execs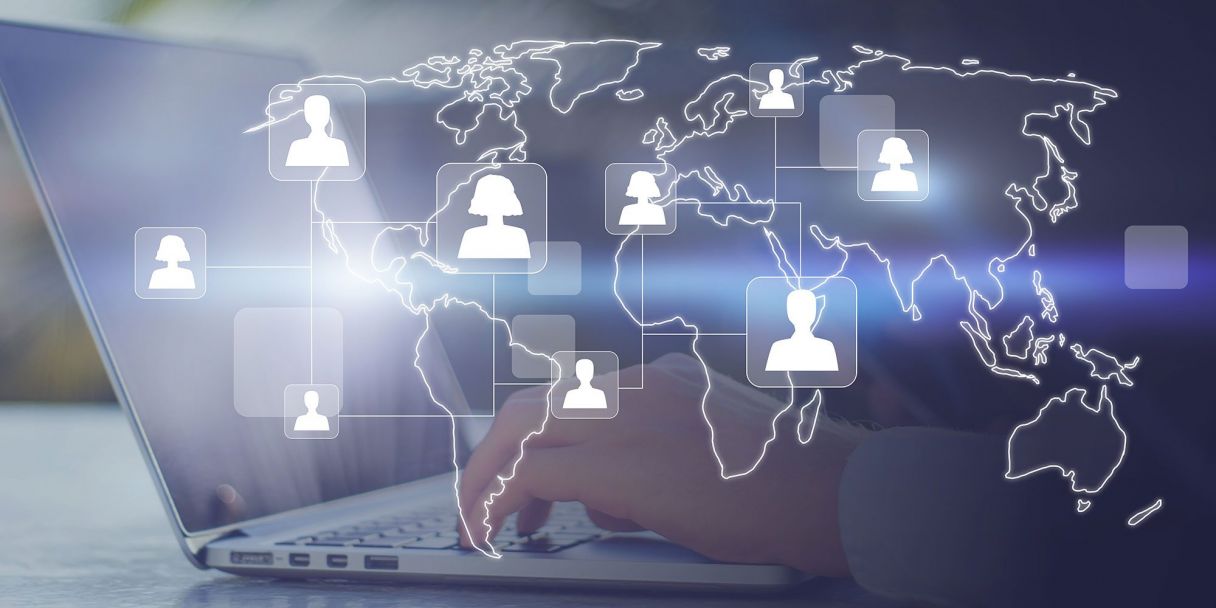 You and your company are at a crossroads: continue as you have been, operating within your local market; or seek growth elsewhere, by expanding overseas.
There are several potential advantages to recruiting talent internationally – whether the process forms part of a global business expansion, or engages the services of contractors. Access to these advantages, however, involves a certain amount of risk and a number of challenges.
Follow this guide to learn more about employing overseas: from considerations to make beforehand and risks to navigate, to proven strategies for effective international recruitment.
Why hire internationally?
In a previous blog, we delved into the nuances of hiring international, remote employees. Below is a non-exhaustive list of unique advantages enjoyed by enterprises which hire talent abroad.
Diversifying the workforce and gaining fresh, international perspectives on business operations, issues, and solutions

Immediate global expansion of the talent pool accessible to your HR department, and accompanying increase in the average quality of applicant

Identifying and accessing potential new markets via local employees and contractors

Enhancing brand awareness globally, adding "international" to your brand reputation

Recruiting internationally offers an opportunity to revolutionise your company's work culture: incorporating productivity-boosting elements such as remote or

asynchronous working

, and cross time-zone collaboration
Key considerations to make before employing overseas
Armed with a taste of the benefits your enterprise may enjoy as a result of employing workers overseas, it's important to consider the following.
Strategic workforce planning
A good idea for almost any company, creating a strategic workforce plan before beginning the international recruitment process can give you a much clearer picture of the ideal candidate(s) to look for.
Strategic workforce planning involves assessing your business's employee needs, both now and in the future – with the goal of optimising cost-effectiveness, productivity, and team dynamics to achieve company goals.
In the context of employing overseas, a plan like this will illuminate workforce gaps to be filled by international employees, and will help you to lay stable foundations for the fair and effective management of a global workforce.
Global labour and tax law compliance
Operating beyond your HQ country's borders requires you get to grips with a host of local and international labour laws, as well as diverse tax requirements, such as those established by national bodies like HMRC in the United Kingdom and IRS in the United States.
Before recruiting internationally, it is important to familiarise yourself with the rules governing employee rights and employer tax contributions in the country (or countries) targeted. The more countries you plan to hire talent in, the more regulations you will have to navigate to ensure full and proper global compliance.
Remote work culture
Whether you temporarily engage the services of overseas contractors, or hire employees internationally, you will be operating within a remote work culture. Remote work – where employees complete their tasks from a location other than your offices – has grown in popularity in recent years, notably during the Covid-19 pandemic.
As a relatively new mode of working for most, it can take time to create a remote work culture which best suits your company and its employees. And while there are many benefits to remote working in some industries, in others it may not prove quite as useful. Take time to consider whether establishing a transnational remote work culture will be of benefit to your business now, or later down the line.
Employee relocation
It can be tempting to think that employing overseas is the only way to fill gaps and address issues in your existing workforce, but there is also always the option to relocate existing employees abroad: either to assist with an international recruitment drive or in place of one.
Global mobility is at the core of successful employee relocation, yet has wider beneficial implications for the business concerned with international expansion. A globally mobile enterprise is one which is capable of smoothly facilitating the transfer and integration of employees to a different country. The same framework can also augment the process of recruiting internationally.
Adapting the recruitment process
If you take one core message away from this guide, let it be this: What works for recruitment in one country is not guaranteed to work in another. Employing overseas is only effective when you understand how to effectively navigate the job markets of different cultures, including their various languages and work ethics.
Research is key, here. Study the employment expectations of locals in your target country, as well as standard recruitment practices and the type of language used in job ads. Use this research to develop a means of adapting your recruitment ads for each distinct region.
It's also worth noting that recruiting internationally exposes you to a much larger pool of potential candidates, and thus a much higher number of job applications. So, before you post the ad(s), decide on how best to efficiently filter the CVs/résumés which land in your inbox.
Budget
Locating, recruiting, onboarding, managing and paying employees in different countries, while ensuring compliance with all relevant laws and regulations, can be costly. Certainly, it costs more than local recruitment does. You can avoid unnecessary expenses by partnering with an Employer of Record, whose expertise in this field ensures the return on your investments is maximised. Nevertheless, a higher budget than usual will be required.
Translating diversity into inclusion
Alongside diversity, you should also consider inclusivity. Numerous studies have proven that diversity in the workplace is a boon to employee retention, satisfaction, and creativity; which is handy, given that employing overseas greatly increases the diversity of your talent pool.
However, diversity is only worthwhile (and effective) when you pair it with inclusivity. For example, it's no use employing the talents of people with disabilities if your business is unprepared to make the reasonable adjustments necessary for them to thrive; or worse, if there is any ableism in your company's work culture.
Before scouting for talent overseas, it's worth conducting an internal assessment to determine how to make your business inclusive of, and accessible to all. You could consider any combination of the following:
Diversity training days

Making time for religious and cultural holidays

Offering free or subsidised language classes

Establishing faith rooms/prayer spaces in your offices

Creating a budget to cover reasonable adjustments for employees with disabilities (wheelchair-friendly desks, sight-impaired computer monitors, etc.)

Familiarise yourself with protected characteristics under local and international law
Risks associated with international recruitment
Once aware of the considerations worth making before your recruit internationally, it is also crucial you understand the associated risks.
Permanent establishment (PE)
"Permanent establishment" (PE) is the term used by local tax authorities for companies they deem to be illegally operating in their jurisdiction. Now, though you would never intend to break the laws of other countries, triggering PE is still a risk you run when hiring or relocating talent overseas.
Tax authorities will declare PE if they decide that you are operating on a permanent basis in their jurisdiction, and should, therefore, be paying tax. Signs these bodies look for when determining PE include:
If deemed to have a permanent presence in a foreign country, you are obliged to immediately begin paying tax there, and may face severe financial penalties including the payment of back taxes.
Misclassification of employees and contractors
Each country's labour laws define "employee" and "independent contractor" (AKA freelancer) differently. But this isn't just about the semantics. As an employer, it's your duty to correctly classify those on your payroll as either an employee or contractor.
Failure to do so accurately is called "employee misclassification" and can lead to heavy fines, sometimes even court cases. As such, it's crucial your team understands where to draw the line between employing someone and temporarily hiring their services, according to the law in each overseas country you operate in.
Local labour and immigration laws
Similarly, the employer is also obliged to comply with all relevant labour and immigration laws in the country you're hiring in. Below is a short list of some of the things protected by local labour and immigration laws in countries around the world.
Minimum wages

and maximum weekly/daily working hours

Vacation/holiday pay and sick leave

13

th

, 14

th

, and sometimes even 15

th

month bonus salaries

How long non-nationals can live and work in-country

Employees' right to unionise/collective bargaining

Discrimination in the workplace
Three effective strategies for expanding your workforce globally
Having accepted the benefits, challenges, and risks associated with international recruitment, let us take a look at the three key ways you can approach employing overseas.
Hire international employees through a local legal entity
If you want your company to deal with the many complex aspects of recruiting employees internationally in-house, you will need to establish a local entity in your chosen country/countries. Doing so is the only way to avoid the various risks of hiring talent without a local framework (which include triggering PE).
Establishing legal entities overseas is a timely and costly process, but has the advantage of opening your business to long-term expansion.
Engage the services of independent contractors overseas
You may choose to forgo hiring employees abroad, and instead focus on the services offered by a global, online marketplace of freelance contractors. Hiring independent contractors overseas has the benefits of being much quicker, more affordable, and flexible than establishing a legal entity.
Nevertheless, independent contractors can typically only be used on a short-term, contract by contract basis, before you run the costly risk of misclassification. Moreover, if your plan is to pair international recruitment with business expansion, contractors may not be the way to go.
Collaborate with an Employer of Record (EoR)
Without a doubt the least stressful, time-consuming and costly mode of recruiting internationally is to collaborate with an Employer of Record (EoR).
An EoR streamlines the financial, legal, and administrative factors that arise during the process. As experts in the field of global business expansion, payroll, and immigration, Employers of Record offer the following services:
Compliant employment of international workers via their own legal entities, or through trusted local partners

Completing local payroll registration, calculations, and tax contributions on your behalf

Assisting with immigration processing and documentation, including application for visas and permits

Advising your company on how to draft contracts with local employee expectations and labour laws in mind

Supporting overseas employees during the recruitment and onboarding processes, and throughout their time with your company

Supporting existing employees with all aspects (administrative and personal) of relocating abroad

Handling all elements of the offboarding process, should your international employee(s) move on, or no longer be required
If you'd like to know more about recruiting internationally, or are interested in partnering with a dedicated and experienced Employer of Record, visit Mauve's website today.