Top Destinations for Digital Nomads
What and where makes a good location for digital nomads?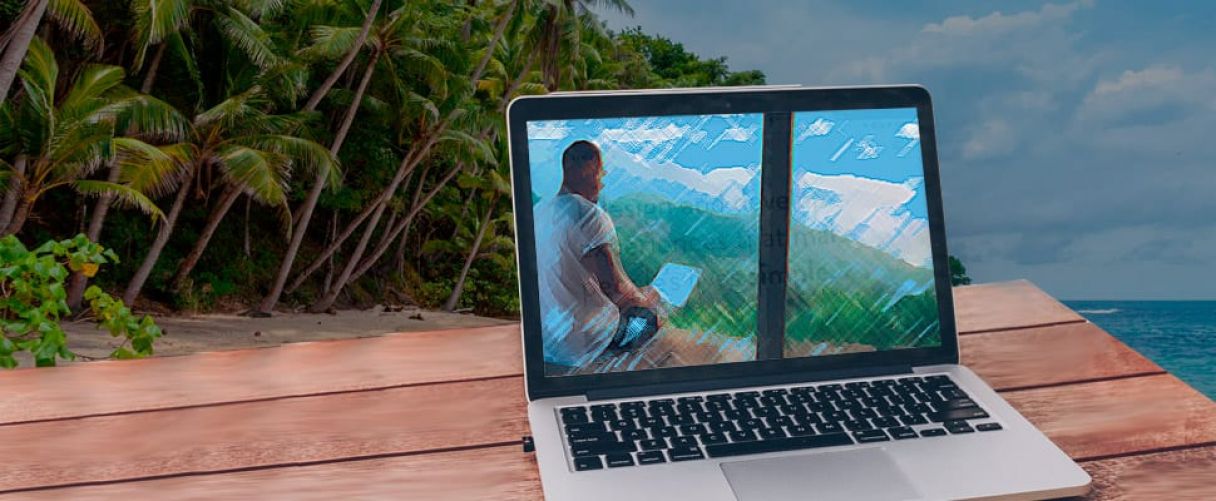 There are currently more than 15.5 million digital nomads in the US alone — and the number of people opting for this flexible lifestyle is growing year on year. And who can blame them? After two years of being cooped up due to Covid, many people want to get out and explore the world. And with remote work now the norm at many workplaces, there are more opportunities than ever to become a digital nomad.
So, where is the best place to be a digital nomad? Here are the key factors that make or break a location and the top 3 destinations for digital nomads.
What makes a good destination for digital nomads?
According to a report from the Adventure Travel Trade Association, the most important requirements for a great digital nomad destination are:
Reliable internet infrastructure

Good weather

Low cost of living
So, what destinations best meet these criteria?
3 best destinations for digital nomads
Bali, Indonesia
Cost of living for 1 person for 1 month (excluding rent): £430.74*
With its stunning scenery, beautiful beaches, and comfortably warm temperatures, Bali makes a fantastic holiday destination. But it's also a great place to work. WiFi is available in most cafes and hotels, and mobile networks are easy to access too. Co-working spaces are also on the rise, so it's easy to meet other nomads living a similar lifestyle.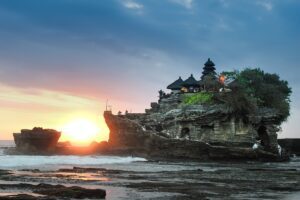 Indonesia is a top-ranked destination for short, medium, and long stays. And with a 5-year digital nomad visa coming soon — which allows you to live and work in Bali tax-free — Bali is the perfect place to jet off to as a digital nomad.
Chiang Mai, Thailand
Cost of living for 1 person for 1 month (excluding rent): £401.20*
Chiang Mai tops many digital nomad destination lists, thanks to its low cost of living and friendly expat community. Because it's been a nomad destination for so long, it has an established infrastructure that includes fast, reliable WiFi, plentiful co-working spaces, and cheap living spaces.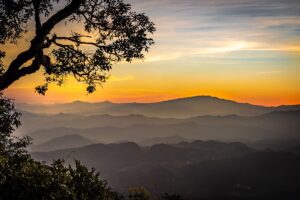 Chiang Mai is a little hotter than the other destinations on this list, with temperatures rising to 36° and rarely dropping below 15°. It's a great digital nomad destination for anyone who dreams of working in sunnier climes.
Lisbon, Portugal
Cost of living for 1 person for 1 month (excluding rent): £401.20*
Most digital nomads are from the US and Europe. So if you're looking for an affordable destination with a western lifestyle, Lisbon is a great place to visit. It has a lower cost of living than most other European cities (by comparison, monthly living costs in Madrid are around £600, while in London they're closer to £900). But it has all the hallmarks of any cosmopolitan city: fast WiFi, co-working spaces, and a blossoming nomad community.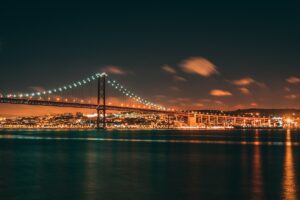 EU citizens can move freely between EU countries, so Lisbon may be a great place for Europeans to start a digital nomad journey.
More great digital nomad destinations
Bermuda

— get your fill of sun, sea, and sand while working remotely from Bermuda. The Work from Bermuda Certificate allows you to work remotely on the island for up to a year.

Dubai

— Dubai offers tax-free earnings on international income, as well as a year-long remote worker visa designed to attract digital nomads to the city.

Canary

Islands

— Gran Canaria and Tenerife have a great reputation as safe, fun, reliable destinations for digital nomads.
Looking to explore the world while you work? Digital nomadism isn't the only option. Find out what other countries are doing to attract international talent.
*Cost of living stats taken from numbeo.com in June 2022.
Mauve Group is a leading provider of Employer of Record and business expansion solutions. If you require support in taking your business global, get in touch with our team of experts!
You can also follow us on Twitter, LinkedIn, and Instagram.