Why is tech booming in India (APAC)?
Amid a tech boom in India, global expansion into APAC awaits you.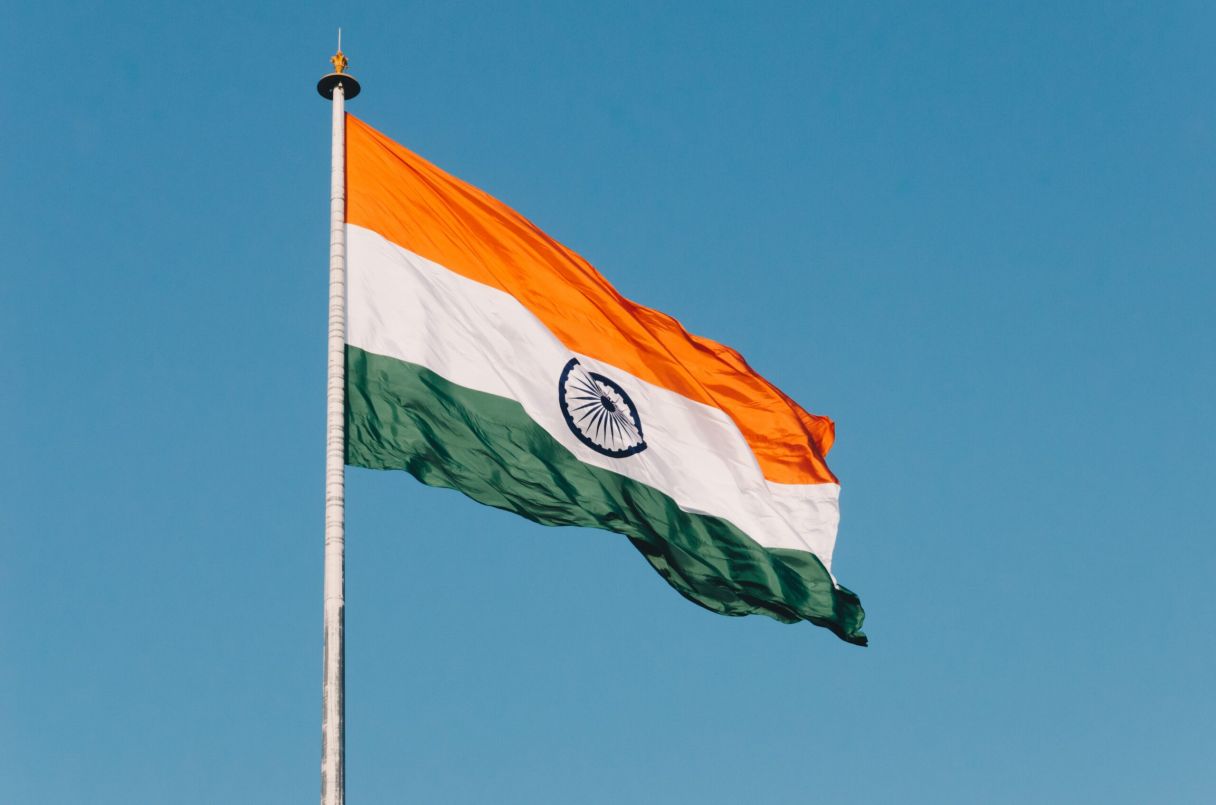 The Western world of tech is facing some amount of upheaval and uncertainty, with layoffs and downsizing rife across the sector. For the Asia Pacific region, however, the opposite is true.
Tech is booming in Asia Pacific countries, especially India, with giants like Meta, Microsoft, and Oracle bringing industry to the region, and close to 27,000 tech start-ups in operation.
So, why is tech booming in APAC and specifically India? There are several key factors at play.
Government Initiatives
Many Asia Pacific governments are introducing initiatives to encourage enterprise and innovation in the technology sector. According to the IMD's Smart City Index, Singapore is the smartest city in the world, due to its Smart Nation initiative, launched in 2014, and a 2017 government investment of SGD$2.4 billion (USD 1.73 billion at the time), which led to the introduction of a range of smart technologies across Singapore's public and private sectors.
In addition, South Korea, famous for tech companies like Samsung, now has a startup industry worth $39 billion, and is set for even bigger things as the start-up ecosystem expands outside of Seoul and across the country, spurred by the 2021 announcement of the Korean government's digital government strategy for 2021-2025. According to the OECD, this strategy "plans to implement intelligent service design and delivery, data-driven public administration, and robust and inclusive digital infrastructure."
Then we move to India, arguably the tech hub of Asia Pacific. In 2015, the Government of India (GoI) launched the Digital India campaign. According to Prime Minister Narendra Modi, the aim was to bridge the digital gap and benefit all of its citizens via "accessible, affordable, and relevant" tech-led solutions for e-governance programmes and on-demand services in healthcare, education, and more.
The citizen empowerment agenda was supported by India's top industrialists, including Kumar Mangalam Birla, Chairman of MNC conglomerate Aditya Birla Group, Mukesh Ambani, Chairman and MD of MNC conglomerate Reliance Industries, and Sunil Bharti Mittal, Chairman of telecoms company Airtel. Collectively, India's top tycoons pledged Rs 4.5 lakh crores (approximately £43 trillion) to projects related to the initiative.
And that's not all. Tech leaders from California's famed tech hub Silicon Valley have lauded Digital India. In 2015, Microsoft announced plans to provide broadband connectivity to over 500,000 Indian villages. And in 2016, Meta CEO Mark Zuckerberg promised to work on WiFi hotspots in rural areas of India .
The results of this were evident in figures from early 2023, which saw India's tech usage skyrocket – with a staggering 629 million internet users; 467 million social media users; and a total of 1.1 billion active cellular connections, accounting for 77% of India's 1.4 billion population. With ever-increasing internet connectivity and mobile proliferation, it's no wonder the nation has seen a significant shift in its digital infrastructure.
But this move was merely the start. If we rewind a little, the GoI's digital transformation efforts continued with the launch of the National Payments Corporation of India (NPCI)'s Unified Payments Interface (UPI) in April 2016. This mobile payment method enables users to instantly and securely transfer funds fee-free between bank accounts.
In November 2022, India's homegrown digital payments system registered over 300 million monthly active users. And in May 2023, the NPCI revealed that UPI had hit a record 9.41 billion transactions, worth Rs 14.3 trillion. Both milestones prove to be undeniable indicators of the system's popularity and, more importantly, testament to its success in shaping the future of digital payments in India – notably in a post-pandemic world, which has catalysed a preference for cashless payments.
UPI's appeal is not limited to India, as it went global this year. Following India's first G20 Digital Economy Working Group (DEWG) meeting – which took place in Lucknow, Uttar Pradesh (UP) in 2023, as part of India's G20 Presidency – Union Minister of IT Ashwini Vaishnaw shared that India had signed memorandums of understanding (MoUs) with thirteen countries that wish to accept the UPI interface for seamless, cross-border digital payments. The list includes other Asia Pacific countries such as UAE and Malaysia, as well as Switzerland, France, and the UK, to name just a few. Another APAC country, Singapore, has already completed its UPI integration.
These developments reflect recent sentiments shared by Google CEO Sundar Pichai, who this year remarked, "[Prime Minister Modi's] vision for Digital India was way ahead of its time. I now see it as a blueprint other countries are looking to. The follow-through of scaling up India's digital stack is a model other countries are thinking about."
Most recently, in August 2023, the GoI passed the Digital Personal Data Protection Bill, 2023 – marking a historical move to safeguard individual privacy, amid ever-evolving advancements in the nation's digital landscape.
India's burgeoning global tech talent hub, amid a flourishing economy
The IMF has recently highlighted Asia Pacific as a "bright spot in a slowing global economy", and it is predicted to be the world economy's most rapidly growing region in 2023, estimated to contribute 70% of global growth by year end.
India is a key player in this regard. Over the years, India has emerged as a global tech hub, which boasts highly skilled tech professionals (but more on them a little later). Indeed, Nasscom's 'Strategic Review 2023 – Priming for a 'No Normal' Future' report estimated that the Indian tech industry's revenue is set to reach $245 billion and generate a total of 290,000 industry jobs in the 2023 financial year.
The nation's journey to global tech player dates back to the 1970s and 80s. Pioneers included the likes of Tata Consultancy Services (TCS), Infosys, and Wipro – which delivered software solutions and IT consultancy services to overseas clients – a move that laid the foundations for India's top tech talent.
Shifting to recent times, notably 2022, India added 1,300 tech start-ups – taking the total number to 25,000-27,000. The same year also saw the birth of 23 new unicorns. The south Indian city Bengaluru (formerly Bangalore), in the state of Karnataka, is commonly referred to as India's very own Silicon Valley. The reason is two-fold: the great weather and the tech opportunities it offers as the original Indian start-up capital.
Other notable tech hubs include Delhi-NCR, comprised of the capital city and nearby towns Gurugram (formerly Gurgaon) and Noida; Pune (formerly Poona) and Mumbai (formerly Bombay) in Maharashtra; Chennai (formerly Madras) in Tamil Nadu; and Ahmedabad in Gujarat.
All in all, India has the third-largest tech start-up ecosystem worldwide. Plus, in a major positive development, it recently surpassed the UK to become the world's fifth-largest economy – due to a GDP growth rate, which overshadows most of the world's largest economies, according to the International Monetary Fund (IMF). Meanwhile, in August 2023, Morgan Stanley upgraded India's status to 'Overweight', owing to structural reforms in the last few years which have paved the way for growth opportunities.
Large, skilled tech talent pool, thanks to tech and educational infrastructure
With more than 40% of its population under the age of 25, India is home to one of the world's largest talent pools. But this mostly Gen Z demographic is not merely young. It's grown up in times of technological advancements, which has seen the rate of smartphone penetration reach close to 71% in 2023.
It's a feat that follows a period of two years, where more than 100 million users transitioned from 2G to 4G. And as of May 2023, 200,000 5G sites covering 700 districts had been installed over eight months – giving rise to widespread internet access.
This generation of young Indians poses great potential for economic growth. But with it, comes the challenge to equip this talent of tomorrow with the right skills and knowledge, to navigate today's ever-evolving digital landscape. Enter: the GoI's initiatives, including Diksha (One Nation, One Digital Platform) as part of the PM eVIDYA programme. Launched during the Covid-19 pandemic, the initiative enabled the country's top 100 colleges to offer virtual courses to students (among other objectives).
Such innovation in India's educational infrastructure is key to helping develop tech-savvy youngsters into highly agile tech professionals. But special mention must go to India's long-established higher education tech institutions, for producing some of the best tech talent.
Premium Indian Institutes of Technology (IITs) are found in 23 cities – including Bombay, Hyderabad, Delhi, and Jammu. Entry is inevitably tough. And nine IITs were regarded among the top 500 universities in the QS World University Rankings 2023.
So, it's no wonder they boast successful alumni (affectionately known as IITians) heading up corporate, global tech companies, such as N.R. Narayana Murthy (founder, Infosys); Sundar Pichai (CEO, Alphabet INC and Google); Sachin Bansal (co-founder, Flipkart); Arvind Krishna (CEO, IBM); and Nikesh Arora (CEO and Chairman, Palo Alto Networks). Meanwhile, other Indian institutes count Satya Nadella (CEO, Microsoft); Shantanu Narayen (CEO, Adobe Inc); and Sanjay Mehrotra (CEO, Micron Technologies) as graduates.
Favourable policies, empowering successful local and global businesses
Countries across Asia Pacific are moving ahead with progressive policies that bolster the tech sector. For example, Singapore has developed strategies to ensure cyber security, which has led to a 66% increase in cybersecurity specialists working in the country. Another example is Malaysia's National Policy on Science, Technology, and Innovation, which leads the implementation of science and technology innovation to spur socio-economic transformation and growth.
Meanwhile, India remains among the most preferred destinations for foreign direct investment (FDI), with the UNCTAD's World Investment Record ranking the country the seventh-largest recipient of FDI in 2021. The same report revealed that in South Asia, FDI rose by 20% to $71 billion – driven notably by strong mergers and acquisitions (M&As) in India. Indeed, large-scale investments via acquisitions in IT boosted FDI, including the acquisition of Jio Platforms by Jaadhu, a subsidiary of Facebook, for $5.7 billion in April 2020.
Speaking at the annual EY India Tax Workshop in November 2022, National Leader (Tax) Sameer Gupta echoed the above sentiments and noted that, "India currently has a more competitive landscape…with fewer restrictions on FDI, including in the technology sector, which means MNCs are able to participate more actively in India's growth story."
Indeed, India's central government the Bharatiya Janata Party (BJP), led by Prime Minister Narendra Modi, has made efforts to boost FDI. Foreign businesses now benefit from the introduction of Goods and Services Tax (GST) and a reduced corporate tax rate. And as per the Foreign Direct Investment policy, 100% FDI is permitted in the Indian IT & Tech sector under 'Automatic Route'. That means that non-resident investors do not require any approval from the Government of India, for investment in data processing, software development, computer consultancy services, software supply services, and technical testing and analysis services (to name a few).
The Minister of State for Electronics and Information Technology Rajeev Chandrashekhar shared, that such liberal reforms have helped India achieve a total of Rs 63,819 crore FDI committed in computer software and hardware during FY 2022 – 2023.
Moreover, PM Modi is renowned for his efforts to make the most of his overseas foreign policy trips; often meeting with CEOs of global tech businesses, including Tim Cook, Apple; Elon Musk, X (formerly Twitter); and Satya Nadella, Microsoft – in a bid to build friendly relations and attract foreign investment. In fact, following a meeting with Sundar Pichai (Google), it was announced that the Big Tech giant will set up its global fintech operations at GIFT City in the state of Gujarat while continuing to invest in India via its $10 billion India Digitisation Fund.
Lately, the 2023 edition of the UNCTAD report highlighted significant progress as FDI flows to India rose by 10% to $49 billion, making it the third-largest country for international project finance deals. Meanwhile, India has moved considerably 71 spots to rank 63rd on the World Bank's latest Ease of Doing Business (EoDB) 2020 index.
Among such FDI-friendly policies, India continues to welcome a wealth of investment from foreign companies. The French technology and consultancy company Capgemini announced pan-India workforce expansion plans, with the aim to create 60,000 new jobs by the end of 2022. And that's on top on the 175,000 the company already employs in India, which accounts for more than half of its global workforce.
Cities Bengaluru and Chennai are well-documented as tech hubs. However, the northern state of Uttar Pradesh (UP) is often overlooked, despite boasting India's third-largest economy – hence being deemed the nation's 'growth engine'. So, let's take a closer look.
In February 2023, UP's state government (also BJP) – under the leadership of chief minister Yogi Adityanath – hosted the Global Investors Summit. During a session, titled 'IT, ITES & Data Centres In Uttar Pradesh: Serving the World', Chief Guest and previously mentioned Minister of State of IT Rajeev Chandrashekar said that a large number of foreign investors had proposed an investment of Rs 17,560 crore, to develop the state as a data centre hub.
Currently, the state is home to a cluster of eight data centres in the city of Noida. Meanwhile, major foreign tech companies with an established presence in UP include a number of high profile US companies such as software companies Adobe and Cadence, IT and document services company Xerox, and global analytics and digital solutions company EXL – solidifying the state and the country as a global leader in tech.
As you can see, the Asia Pacific region, and especially India, is a burgeoning hub of incredible advancements in the tech sector; boasting progressive policies, active innovation, and rapidly expanding industries.
How Mauve's Employer of Record solution can help tech companies expand into APAC
For tech companies thinking of expanding into Asia Pacific, Mauve's Employer of Record solution, available in India, Hong Kong, Thailand, Malaysia, South Korea, Philippines, Pakistan, Japan, and Singapore, will ensure that you retain day-to-day management of your employees in APAC. Meanwhile, the employer of record handles all necessary local employment and HR tasks – bringing peace-of-mind of compliance and cooperation in every aspect of your staff's employment.
Discover how our global solutions can help your organisation, today.